Tunisha Sharma funeral: Actors Shivin Narang, Vishal Jethwa, Kanwar Dhillon, Ashnoor Kaur attended the last rites of the 20-year-old actor at her Mumbai home. Sheezan Khan's mother and sister also arrived at the crematorium ground in Mira Road area for Tunisha's last rites.

Published on Dec 27, 2022 04:31 PM IST
Siddhaanth Vir Surryavanshi funeral: Late actor's daughter Diza performed his last rights in the presence of his wife, model Alesia Raut. Many celebs had joined the family at Siddhaanth's funeral in Mumbai on Saturday.

Published on Nov 12, 2022 04:38 PM IST
Mulayam Singh Yadav's funeral: Mulayam Singh Yadav's mortal remains were brought to Saifai on Monday evening and kept at his 'kothi' where people poured in to pay their last respects to "Netaji", as Yadav was fondly called.

Updated on Oct 11, 2022 05:11 PM IST
Reported by Haider Naqvi | Written by Aniruddha Dhar
, Saifai
By mid-morning, Britain's culture ministry said the waiting time to reach Westminster Hall was about 16 hours

Updated on Sep 17, 2022 06:56 PM IST
A group of British legislators sanctioned by China have expressed concern that the Chinese government has been invited to the funeral.

Published on Sep 17, 2022 02:52 PM IST
Queen Elizabeth II funeral: The arrival followed a slow, somber and regal procession through the Scottish countryside on Sunday. Mourners had packed city streets and lined rural roads to take part in a historic goodbye to the monarch who reigned for 70 years.

Published on Sep 11, 2022 09:29 PM IST
Desmond Tutu's death on Sunday aged 90, triggered an influx of tributes in respect for the legendary anti-apartheid hero.


Published on Jan 01, 2022 03:10 PM IST
By the time Chandra was dragged out, the fire had left severe burn injuries on her. Initially, she was rushed to a hospital in Barmer, but later shifted to a Jodhpur facility.

Published on May 05, 2021 02:01 PM IST
Actor Vivekh got a funeral with full state honours on Saturday. Stars from south film industry such as Suriya and Trisha paid their final respects.

Published on Apr 18, 2021 02:11 PM IST
Mourners at New Zealand funerals crack up at the sight of customised colourful coffins in the shape of a giant cream donut, a sailboat, a firetruck, a chocolate bar, Lego blocks, a casket inspired by the movie 'The Matrix' or depicting people's favourite beaches and holiday spots


Updated on Apr 15, 2021 04:49 PM IST
Japanese scriptwriter Sugako Hashida dies of lymphoma at 95. Apart from writing the script of the internationally popular TV drama series 'Oshin' and other popular dramas, she wrote a book asking for the right to die in dignity and according to her request, there will be no funeral.


Updated on Apr 06, 2021 09:56 AM IST
Zen meditation apps, memorial services held online including match-making services keep Japan's Buddhist temples afloat amid Covid-19 lockdown

Updated on Mar 06, 2021 06:12 PM IST
Noted journalist and iconic author of American history, Winston Groom passed away at the age of 77 in South Alabama town, Fairhope. He is best known for his novel Forrest Gump, which was made into a six-Oscar winning 1994 movie.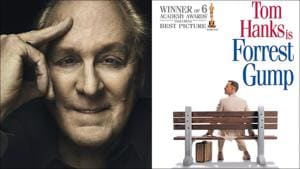 Updated on Sep 18, 2020 04:16 PM IST
Fairhope (US) |
Press Trust of India | Posted by Zarafshan Shiraz
No FIR has been lodged by the Dalit family; the police are probing the matter.

Updated on Jul 28, 2020 05:04 PM IST
Hindustan Times, Lucknow/Agra |
Rajesh Kumar Singh | Edited by Ashutosh Tripathi