Latest from India China News
Chinese foreign minister Wang Yi made the remarks as President Joe Biden arrived in Japan on Sunday to launch a plan for greater US economic engagement in the Indo-Pacific and attend a summit of the leaders of the Quadrilateral Security Dialogue, or Quad, comprising India, Japan and Australia, besides the US
Both bridges are located across the narrowest section of the 134-km-long lake. They will cut the distance between Chinese troop positions on the north bank to a key People's Liberation Army (PLA) base at Rutog, on the eastern end of the lake, by around 150 km.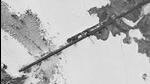 Lt Gen RP Kalita said that while such activities on the other side of the Line of Actual were underway, the Indian side was also monitoring the situation and continuously upgrading its infrastructure and capabilities.

The announcement by China and the Indian embassy is good news for the students but there are riders - not everyone will be allowed back and no timeline was given.