Latest from india coronavirus
The daily positivity rate stands at 0.17 per cent, while the weekly positivity rate stands at 0.22 percent.


Published on Apr 05, 2022 10:31 AM IST
The rapid increase in the number of Covid-19 cases in India has been fuelled by the Omicron variant, which is highly transmissible and believed to be more resistant to vaccines. The deaths due to Covid-19 too have gone by in the country.


Published on Jan 10, 2022 07:14 AM IST
India's positivity rate has remained under one per cent (0.88%) for the past 13 days, the health ministry data showed.

Published on Nov 27, 2021 10:26 AM IST
Health minister Harsh Vardhan said on Wednesday that the Covid-19 pandemic taught countries that such challenges require shared responsibilities and collaborations had become the order of the day.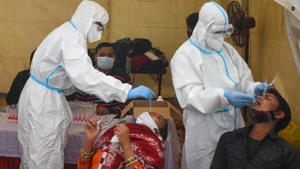 Updated on Dec 03, 2020 09:30 AM IST
The health ministry said on Twitter early on Sunday that there has been a continuous decline in average daily cases of Covid-19 in the country for the last five weeks.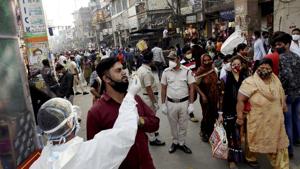 Updated on Nov 15, 2020 10:24 AM IST