Latest from jimmy connors
The 38-year-old had to control his emotions as he drew a loud and heartfelt standing ovation from his home public during the presentation of his 103rd career trophy.

Updated on Oct 28, 2019 08:48 AM IST
Nadal's epic victory over Daniil Medvedev secured the Spaniard his fourth US Open crown, leaving him one shy of the Open era record of five titles belonging to long-time rival Federer, Pete Sampras and Jimmy Connors.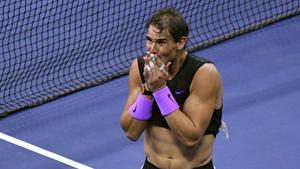 Updated on Sep 09, 2019 10:17 AM IST
The Swiss became the first player - man or woman - to notch up 350 match wins at the majors.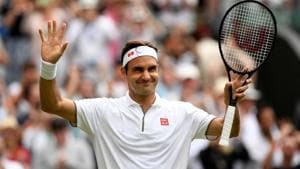 Updated on Jul 07, 2019 12:25 AM IST
Federer's Wimbledon preparations gained momentum as the Swiss blasted past Pierre-Hugues Herbert 6-3 6-3 on Saturday to reach the final of the Halle Open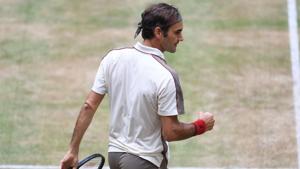 Updated on Jun 23, 2019 02:23 AM IST
Roger Federer is the second man to achieve the feat after America's Jimmy Connors who ended his career with 109 titles.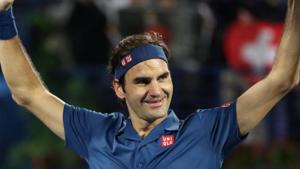 Updated on Mar 03, 2019 08:57 AM IST