This video that was recently shared on Instagram and went quite viral shows how a little girl's idea for a podcast with her father was to just eat some eggs.

Published on Apr 29, 2022 03:37 PM IST
This video that was shared on the Instagram page named Zeth, shows how a little girl wishes to name her baby brother Bebe and won't have 'no' for an answer.

Published on Apr 27, 2022 06:08 PM IST
Demi Lovato's debut podcast, '4D with Demi Lovato', is scheduled to release on May 19 and will explore topics of importance to her on the weekly podcast including mental health, activism, LGBTQ rights, justice, body positivity, art and the environment.


Updated on May 13, 2021 01:35 PM IST
Demand for invitations to the less-than-a-year-old service is so hot that a market for them has grown on platforms like Reddit, eBay, and Craigslist. In China, invitations are being sold on Alibaba's market place Idle Fish. In Japan investors, tech workers and the media have swarmed the service.

Published on Feb 03, 2021 02:19 PM IST
"Being in the closet oppresses you, it suppresses you, and you can't be the person you are," says filmmaker and now podcast host Mozez Singh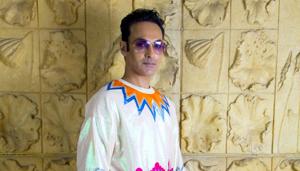 Updated on Dec 15, 2019 12:33 AM IST