The total capital expenditure for 2021-22 stood at

₹

1,14,910 crore of which,

₹

75,140 crore was spent on local weapons and systems, said a senior official familiar with development. The rest of the money was spent on weapons from foreign sources, the official added, asking not to be named.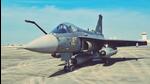 Bengaluru Railway station will be the first in the state to sell Channapatna toys under the 'One Station, One Product' (OSOP) scheme announced in the Union budget for 2022-23.

Much of economics has grappled with these trade-offs between well-being and prosperity, as do governments. And in this context, the Union Budget 2022 stands out

The US Labor Department said on Thursday the consumer price index (CPI) climbed 7.5% over the 12 months to January, its largest increase since February 1982 as costs spiked for a wide range of items, HT reported quoting AFP on Friday.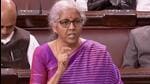 The session, starting on a sombre note in the memory of Bharat Ratna Lata Mangeshkar who died on February 6, spent extra hours to debate the President's speech as well as the Union Budget.