People in Pathramani, a village in the state's Bundelkhand, have gone to astonishing lengths to get water. A majority refused to vote in Uttar Pradesh's 2017 state and 2019 national elections as a mark of protest.

The piece has been authored by Veena Srinivasan and Apoorva R (CSEI at ATREE, Bengaluru)

That figure compared with Tuesday's 3.4 million, Monday's 8 million and Sunday's 9 million, or about a third of the state's population.

The Sunderbans is the world's largest mangrove delta and home to more than 4.5 million people. It is spread over two districts - South 24 Parganas and North 24 Parganas and has 102 islands of which 54 are inhabited.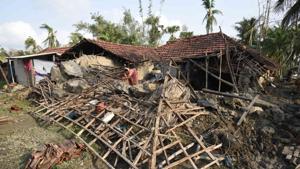 Hindustan Times, Kolkata |
By
Joydeep Thakur | Edited by Sabir Hussain