Latest from youth festival
International Youth Day 2023: Here's a list of wishes and images to share with the youth and let them know we are thinking of them.

Updated on Aug 12, 2023 06:13 AM IST
International Youth Day 2023: Here's all you need to know about the date, history, significance, celebration and theme this year of International Youth Day

Published on Aug 11, 2023 03:38 PM IST
World Youth Skills Day 2023: From history to theme, here is all that you need to know about World Youth Skills Day.

Published on Jul 14, 2023 10:40 AM IST
A youth apparently broke through a barricade and rushed towards Narendra Modi's car during the roadshow in Karnataka's Hubballi.

Updated on Jan 12, 2023 07:05 PM IST
According to a statement by the PMO, the festival is aimed at shaping the minds of India's youth and transforming them into a "united force for nation building."


Updated on Jan 12, 2022 06:18 AM IST
Written by Sharangee Dutta | Edited by Amit Chaturvedi
, Hindustan Times, New Delhi
National Youth Day is celebrated to mark the teachings and philosophy of Swami Vivekananda. A towering spiritual philosopher, Vivekananda, was born in 1863 in Kolkata and is credited for popularising the Vedantic ideas.


Published on Jan 12, 2022 05:52 AM IST
Various programmes such as sports, cultural events, technical festivals, exhibitions, academic events, including lecture series, seminar, conference, debate and discussions, will be conducted for students and prizes distributed to winners.

Updated on Nov 25, 2020 07:11 PM IST
New Delhi |
Press Trust of India
Speaking at the National Youth festival to mark the birth anniversary of Swami Vivekananda, the Chief Minister said that the youth festival presented a picture perfect of unity in diversity. Read on to know more...

Published on Jan 12, 2020 03:48 PM IST
Lucknow |
Indo Asian News Service
Victim was returning after attending the youth festival on the campus when the accused waylaid him.

Published on Nov 09, 2019 10:22 PM IST
Hindustan Times, Ludhiana |
, Ludhiana
HT Correspondent
Students from Delhi gave power-packed performances as part of 'Be on the Street' youth festival that aims to raise social awareness.

Published on Apr 15, 2019 12:59 PM IST
Jayachadran Palazhy, artistic director, Attakkalari Dance Company, has helped many young dancers coming from humble backgrounds become successful dancers, choreographers and teachers. Palazhy adds, "There were a few institutions set up for classical dance forms to protect it from disappearance, which was also a political project of sorts. However, there was no institutional or financial support for contemporary expressions in dance and it was not part of the vision for dance in India for the government. The development as well as social esteem of dance suffered as a result."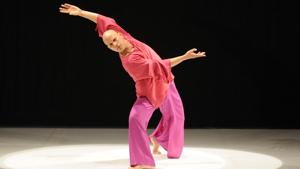 Updated on May 20, 2018 04:23 PM IST
Hindustan Times, Pune |
Anjali Shetty
Poomaram movie review: Keerthanai, Varnam and Raagam are important elements of this Kalidasan Jayaram film, not just because of the competitions that these students take part in but because it is as much a part of composition of the shots.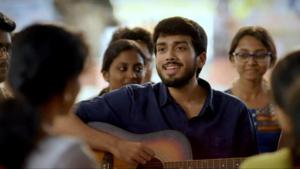 Updated on Jun 19, 2019 08:47 PM IST