Bigg Boss 12 Weekend Ka Vaar highlights: Jasleen Matharu, Megha Dhade evicted, Sreesanth's wife defends his behaviour
A lot happened in Bigg Boss season 12 in the Weekend Ka Vaar episode. From double evictions to families of contestants defending their kin's behaviour, know what all happened during the episode.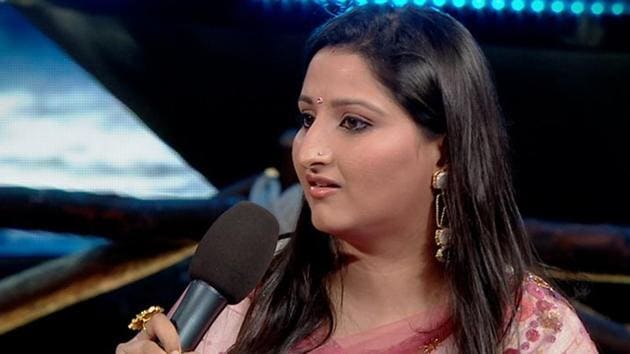 Updated on Dec 09, 2018 11:13 AM IST
Hindustan Times |
Ruchi Kaushal
The Bigg Boss 12 Weekend Ka Vaar episode came a day early and raised the entertainment quotient of the show. In the last episode, host Salman Khan had pulled up contestants such as Surbhi Rana and Rohit Suchanti for their behaviour in the house.
On Saturday's episode, it was now the time for evictions with five contestants in danger zone. However, before breaking the bad news, Salman invited actor Riteish Deshmukh on stage for some fun. The actor was on the show to promote his upcoming Marathi film Mauli.
It was fun to watch Salman translate the dialogues fielded by Riteish, into Marathi. They even played a quiz and the answers were put into a funny script which was later enacted by the two actors.
Riteish then entered the Bigg Boss house and listened to the contestants' accusations against their rivals, filed FIRs and punished the guilty. Deepak complained against Karanvir Bohra that he adds fuel to fire in arguments between contestants. Riteish declared him guilty and ordered him to work on the chakki machine.
Romil Chaudhary complained against Rohit for stealing things in the house. He was told to surrender his stolen treasure. Not only this, there were complaints against Surbhi of being too aggressive. Riteish punished her by handcuffing her with her friend-turned-foe Romil.
It was now the time for Sultani Akhada and Jasleen Matharu and Somi Khan had to compete against each other. Jasleen went on to overpower Somi and won the game.
While a lot has happened in the Bigg Boss house, the family members of the contestants came to defend their kin on the show. Surbhi's brother justified her actions as reactions to other contestants' deeds and called her a bomb made by him.
He said that it was disappointing to watch Sreesanth not being able to take Surbhi's wicket.
Meanwhile, Sreesanth's wife Bhuvneshwari called Surbhi a thankless woman who only provokes and instigates contestants. She said that Karanvir used to have an individuality before breaking out from the wolf's pack but is now lost in the crowd. Karanvir's wife Teejay agreed partially with her and said Karanvir was weak in choosing his friends and should focus on himself instead of trying to help others.
Finally, it was time for the double evictions in the house. Three standees were placed in the open area and the contestants were told to make three guesses about which three house inmates would be evicted on the show. Most of the contestants named Jasleen, Megha Dhade and Romil among the bottom three contestants and their faces were put on the three standees. The two standees to be blown up first were to be evicted. As a result, Jasleen and Megha walked out from the house.
A lot of emotional moments are expected in the next episode as Bhuvneshwari enters the Bigg Boss house to meet Sreesanth with their kids. Teejay will also be entering the house to meet Karanvir along with Deepak's father and Rohit's mother.
Follow @htshowbiz for more
Close Story
Personalise your news feed. Follow trending topics