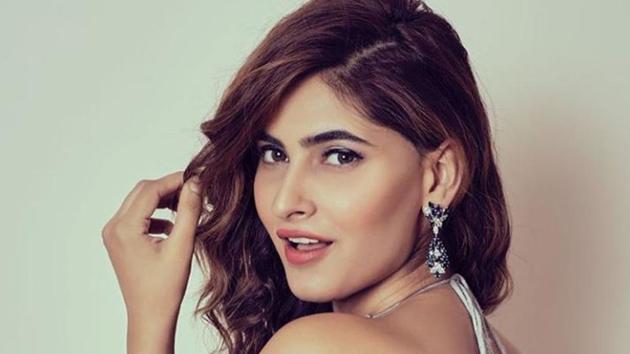 I knew about the Ragini MMS franchise, I am proud of it, says Karishma Sharma
Karishma Sharma made heads turn with her role in Ekta Kapoor's web series Ragini MMS Returns. she will soon be seen in another web show Hum.
UPDATED ON JUL 22, 2018 03:01 PM IST
Karishma Sharma took the internet by storm when the teasers of web series Ragini MMS Returns were revealed. She says she knew about the franchise.
"Of course, I knew about the Ragini MMS franchise when I signed the show. The first Ragini released four years before I did mine. I remember watching it in Ghatkopar with my friends," Karishma said.
"Log toh har baat pe kuch na kuch kehte hi hain. I remember friends saying that you'll get similar works only when the first poster came out. It's your journey and only you can decide how it is going to be. Now, I am doing comedy shows, a film in which I have an UP dialect. So that way, Ragini opened new avenues for me. I am very proud of it," she noted.
"I have been very lucky that Ekta ma'am picked me for Ragini MMS Returns. Then there was Comedy Circus and Pyaar Ka Punchnama 2 as well," she said.
Ragini MMS (2011) and Ragini MMS 2 (2014) were audacious in their approach according to their times. So was there any pressure on Karishma as well? "I was a little nervous because the show was entirely based on me. I have done whatever I could do and I can't change anything. So I was ready for everything," she said.
The actor then explained how times have changed in the Indian show business. "Actors like Radhika Apte or Kiara Advani are doing bold roles. New things are coming, and it's not a big deal. An actor remains an actor," she said.
Karishma also thanked her mother for the support she received during the making of Ragini MMS Returns. "My mother is very supportive. She is very proud of me. My mom would always give me a pep talk whenever I feel nervous," she said.
Karishma will soon be seen in ALT Balaji's web-series Hum. "I am a super-ambitious girl in the show who has come from a small town. My character didn't have many things while she was growing up, but she always dreamt of those things," she said.
Hum will start streaming on July 30.
Interact with Rohit Vats at Twitter/@nawabjha

Close