Tokyo film fest: All Three of Us is powerfully heart-warming
French Stand-up comedian, actor and rapper Kheiron narrates the bitter-sweet true story of his parents in All Three of Us -- a French-language work set in Teheran, Istanbul and Paris.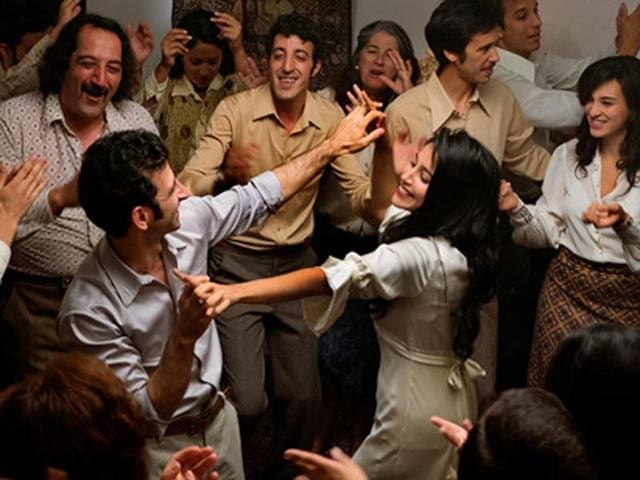 Updated on Oct 28, 2015 01:59 PM IST
Hindustan Times | By Gautaman Bhaskaran
, Tokyo
One has been seeing some great cinema at the ongoing Tokyo International Film Festival and many with extraordinary social relevance. French Stand-up comedian, actor and rapper Kheiron narrates the bitter-sweet true story of his parents in All Three of Us -- a French-language work set in Teheran, Istanbul and Paris.
Kheiron's father and mother fled Iran after the man suffered a long-prison term under the Shah, including several years of solitary confinement and physical torture -- all because he refused the ruler's birthday cake. He was charged with sedition! Such was the autocratic attitude of the Shah, but Khomeini was no better.
When Khomeini came to power in 1979 after a popular Iranian uprising, the mullah disappointed especially the educated and the rational thinking men and women, because he created an Islamic Republic and ran it on a stiflingly conservative/religious model.
Watch All Three Of Us trailer here:
Kheiron, who plays his father, Hibat, and his young wife, Maryam (Leila Bekhti's), escape in a car to reach Istanbul -- and later to France. The fleeing is fraught with tension, but is laced with an absolutely humorous incident. The most vital papers are hidden in the clothes that Hibat's infant son wears, and the soldiers at the Iranian border are thus fooled. What is more, one of them takes the child in his arms and might have frisked him -- like in the case of others -- but the little one pees at the very moment, eliciting laughter from the soldier, whose stern look melts into a broad smile.
The couple soon find themselves far away from the political activism and pro-democracy movement of their earlier years, but a novel kind of adventure awaits them in their new home at a northern Parisian suburb, and this challenge seems greater than the one they faced while crossing into Turkey through snow-bound mountains. The couple's baby is doped with valium, so that he will not cry, and is sent in a box atop a donkey across the harsh terrain.
Read: Tokyo film festival opens with Robert Zemeckis' The Walk
While Maryam works for women's welfare in Paris, a trained nurse that she is, Hibat, by now qualified as a lawyer, takes care of inter-racial conflicts and those between blacks and the police. It is just wonderful to see how he manages to soothe angry men, and bring them around to his way of thinking.
Despite tackling a serious political subject and often socially messy situations, Kheiron infuses a great sense of wit into his picture. Look at the way the Shah has been caricatured into almost a buffoon, and Gerard Darmon as Maryam's father has, despite his stern exterior, a soft corner for Hibat, who first comes to him seeking the hand of the daughter. The father's pro-Khomeini stance soon gives way to frustration and disappointment when he sees that this regime is no better than the Shah's, and finally helps the young couple run away from Iran.
A movie must keep me awake, says Bryan Singer at Tokyo film fest
All Three of Us is an intimate portrayal of the Iran of the 1970s and 1980s, and is narrated and scripted as well as the film Persepolis was. The movie also captures the spirit of the Iranian upheavals, and aptly draws a parallel between them and the kind of oppressive aggression that Hibat witnesses in Paris.
Watch Persepolis trailer here:
However, the bottomline of the film is firmly family, and All Three of Us never loses sight of the fact that this is the most important aspect of life and living. When Hibat is honoured with the French Legion of Honour, his grown-up son cannot possibly make it to the presentation ceremony because he is busy performing a play. We will request for the function to be postponed, Hibat tells his son over the telephone. All three of us must be there, Hibat adds.
Heart-warming to the core!
(Gautaman Bhaskaran is covering the Tokyo International Film Festival.)
ott:10:ht-entertainment_listing-desktop

Close Story