Indonesian 'Trump' says has no plans to run for president
Updated on Nov 28, 2017 02:04 PM IST
Business tycoon Hary Tanoesoedibjo is a a business partner of Donald Trump whose political ambitions have led to similarities with the US President being drawn.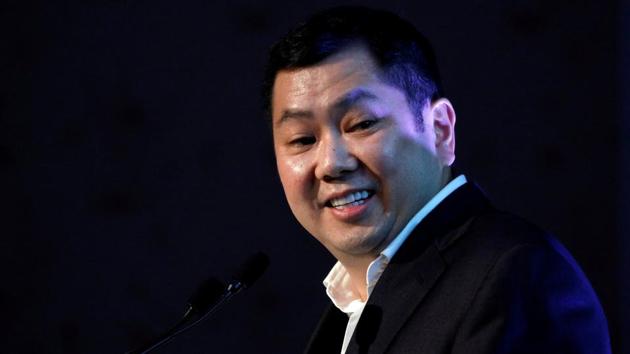 Reuters, Singapore |
, Singapore
Reuters
Indonesian business tycoon Hary Tanoesoedibjo said on Tuesday he was not planning to stand in the country's 2019 presidential election, and that he would support current President Joko Widodo if he chose to run again.
Tanoesoedibjo, a business partner of Donald Trump whose political ambitions have led to similarities with the US President being drawn, said in January he would decide before the end of next year whether to run in the ballot.
He previously stood as a candidate for vice president in the 2014 election and subsequently founded his own political party, which will contest Indonesia's general elections in 2019.
"Looking at the constellation today, I think President Jokowi will run again and I am in the position to support him," he told Reuters at the Asia TV Forum and Market in Singapore.
Asked if he would stand, he replied: "No, I don't think so."
Widodo is expected to stand for a second term against Prabowo Subianto, who also rang against him in 2014.
Religious and political tension in Indonesia, which has the world's largest Muslim population, escalated to its highest level during a divisive election for Jakarta governor earlier this year.
Tanoesoedibjo said the political climate in Indonesia remained stable but that the country needed a president that "stands in the middle of everyone".
"He (Widodo) is the strongest candidate. He is very moderate and he is very nationalist," added Tanoesoedibjo.
As a business partner of Trump, Tanoesoedibjo believes his relationship with the US President could help ties between the nations and he is not worried about the impact US trade protectionism may have on the Southeast Asia's biggest economy.
"At least Mr Trump knows Indonesia better because of the relationship we have between our group and the Trump organisation," he said.
"But what he is doing about reviewing the trade relationship with other countries I think is right....but Indonesia is too small...for the US in terms of the amount of trade between the two countries and I don't think that would have any impact at all."
Tanoesoedibjo is Trump's business partner in two resort developments in Indonesia - on the island of Bali and in West Java.
Turning to his other business interests Tanoesoedibjo said he had plans to list a division of his company - MNC Studios International - on the Jakarta stock exchange next year.
"We have seen many interests (by investors) because it's the largest production company in the country," he said.