Mexican woman was in Peru to meet boyfriend. Her body parts washed up on a beach
Published on Nov 25, 2022 12:36 PM IST
Blanca Arellano: Blanca Arellano's dream vacation became a terrifying scheme.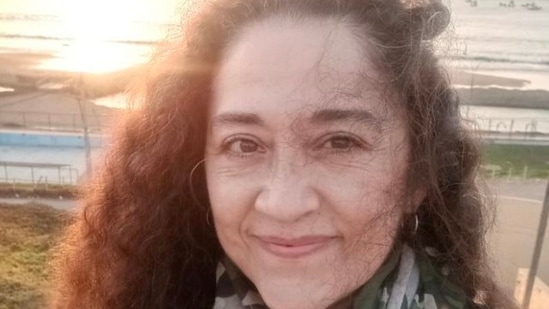 When a 51-year-old woman travelled 3,000 miles from her home in Mexico for a date in Peru, she did not know that this could take a nightmarish turn after her dismembered body washed up on a beach.
Blanca Arellano told her family at the end of July that she would be taking a trip to Lima, where she will meet Juan Pablo Jesús Villafuerte, the man she'd been in an online courtship with for several months. Her family said that she was planning to visit the beach city of Huacho, where her boyfriend lived.
In that final call with her niece, Karla Arellano, Blanca Arellano told her that the online relationship had proved to be good for her that she had even developed feelings of love for the man.
Then, weeks went by before Blanca Arellano's dream vacation became a terrifying scheme, one that left the Mexican woman's family frantically searching for her.
"I never thought I would be in this situation, but today I'm asking for your support to spread this post and find one of the most loved and important people of my life. My aunt Blanca Olivia Arellano Gutiérrez disappeared on Monday November 07 in Peru. We fear for her life," her niece's November 12 post read on Twitter said.
After an investigation was launched into the missing Mexican woman in Peru, her severed finger with a silver ring still attached confirmed the worst for Olivia Arellano's family.
In the days that followed, more discoveries began washing up on the same beach in Huacho, including a faceless head, an arm and then finally a torso with all the internal organs.
An arrest warrant was issued for Juan Pablo Villafuerte and it was revealed that he dissected Olivia Arellano organs.
Personalise your news feed. Follow trending topics