'Shimon Peres threaded together security, peace and hope for the future'
It was my personal privilege and honour to have worked alongside Peres as president and minister of foreign affairs over the years, hosting him among others for historical conferences in the UN in New York as well as his last visit to India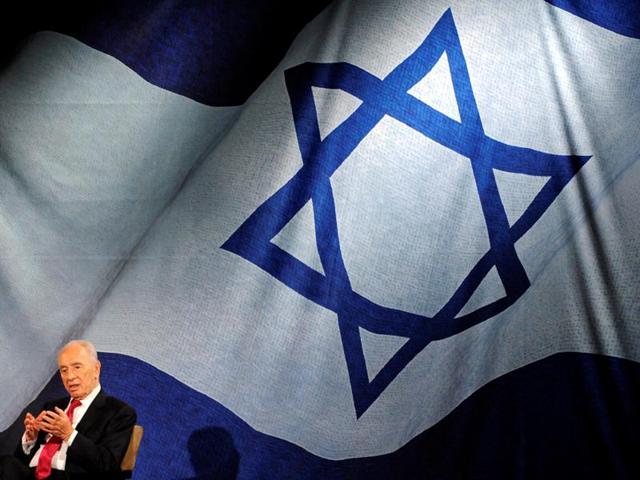 Updated on Sep 28, 2016 08:20 PM IST
The passing of Shimon Peres, the ninth president of the State of Israel, marks the end of an era in Israel. Born in 1923 in Poland, Shimon Peres immigrated to Tel-Aviv in 1932, 16 years before we regained our independence as the modern Jewish State of Israel, and was one of the founding fathers of the nation. He was an idealistic student, a young pioneer, a valuable diplomat, a savvy politician, a visionary leader, and above all, a true man of peace and development.
Peres dedicated his life to the service of Israel. His story is that of modern Israel. He was present and active at its birth and grew up with it as he bolstered its defense alongside making the desert bloom. He was not only one of the founding fathers of the state, but was also a flesh and blood example of the Israeli spirit and ethos. Like Israel, Peres was never deterred by fear of failure. Instead, he was determined to get up and try again, with a "Yes we can" attitude before it became a famous slogan.
Read | Shimon Peres: From building Israel's defence to peace with Palestine
Peres, like Israel, adapted to necessity: Taking part in ensuring Israel's security when its existence and people were threatened, working in government when it was time to build and develop the country and its economy, and negotiating peace treaties when the opportunity arose. Among the many key roles Peres had in the history of Israel were president, prime minister, minister of foreign affairs, minister of defence and minister of finance. At the age of 90, while serving as the president, Peres was one of the most innovative, technologically advanced and social media savvy leaders around the world, focusing on bringing people together and creating a global community.
Peres was valued and appreciated by world leaders across the world. Not only was he most instrumental in building very special relations with France during Israel's early years, but his role in the peace process with the Palestinians, awarded him a Nobel Peace Prize and international respect.
It was during his service as the minister of foreign affairs in the 1990's that Peres also began his special relationship with India. He was the first minister of foreign affairs to visit India following the establishment of diplomatic relations. He has visited India several times in various capacities, visits to be remembered and cherished by all those who met him here.
Read | Former Israel president, Nobel laureate Shimon Peres dies at 93
Agriculture was one of the many areas of cooperation which Peres helped initiate in his historic 1993 visit to India, others including aviation, tourism, trade, defence, culture and academic cooperation. Peres' relationship with India held a warm place in his heart as a former student in the Ben Shemen Agricultural Youth Village, as a close follower of David Ben-Gurion and as the minister for the development of the Negev and Galilee, in which capacity he visited India in 2000.
Peres returned to India in 2014 to revisit the country which had become one of Israel's most important partners. In a meeting with Prime Minister Narendra Modi, Peres was quoted saying: "I came here as a great friend and admirer of India, Indian history and culture and also as a partner. We would like to continue our close partnership and cooperation with India, share the knowledge and experience both countries have for the future and prosperity of both our people."
Read | O Trump! Keep Jerusalem out of your politics
It was my personal privilege and honour to have worked alongside Peres when he was president and minister of foreign affairs over the years, hosting him among others for historical conferences in the UN in New York as well as his last visit to India. As we lower our flag to half-mast today, I shall never forget this extraordinary man for threading together security, peace and a constant hope for the future.
In his own words, Peres has taught us that when you have two alternatives; the first thing you have to do is to look for the third which you didn't consider, that doesn't seem to exist. Keeping an open mind and always looking underneath the surface is a legacy of his that will stay with me for years to come.
Farewell Shimon, Goodbye Mr President, We will all miss you.
May his memory be a blessing.
Daniel Carmon is Israel's ambassador to India and Sri Lanka. The views expressed are personal
Close Story