Articles by Anil K Antony
Chairing the G20 and SCO summits gives India a unique, historic opportunity. We could present to others the Indian model of non-zero-sum multilateralism and multi-alignment in a currently fragmented multipolar world

Updated on Mar 28, 2023 07:23 PM IST
CBDCs are sovereign-backed currencies, ensuring settlement finality. They can also be converted into any other form of money.

Updated on Dec 21, 2022 07:34 AM IST
India, with our current positioning, could act as a bridge that could work with these hostile stakeholders in creating a global regulatory framework of common minimum acceptance.

Published on Aug 17, 2022 08:23 PM IST
India would do well to study legislation enacted across global innovation hubs and create a progressive crypto regulatory framework that fosters domestic entrepreneurship

Updated on Jul 05, 2022 08:35 PM IST
The Chips-to-Startups (C2S) programme will have to be much more effective than the long-running Skill India programme for us to have a fair chance to meet the stated goals

Updated on May 09, 2022 07:56 PM IST
A few steps that were taken by man then did lead to many giant leaps for mankind. Currently, over 70 countries have their own space programmes

Updated on Nov 20, 2021 07:44 PM IST
Quad's success in high-tech cooperation depends on the ability of the four nations to draw on each other's strengths, and identify collaborations that would boost the appetite of their domestic as well as global markets

Updated on Oct 04, 2021 06:01 PM IST
The events that led to the development of the web, received little fanfare then, but would increasingly be mentioned with these epochal events in the digital age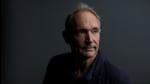 Updated on Aug 16, 2021 06:46 PM IST
As production increases, there will also be a greater need for storage and distribution facilities, especially as the vaccination campaign has to reach rural areas. All these will be easier and efficient to implement in a centralised system where the partnering states could work on the last-mile execution of the vaccination drive.

Published on Apr 26, 2021 05:05 PM IST
Home-grown technologies are essential from our national security perspective, and will ensure that India could extract maximum value from the novel advancements that will be one of the backbones of our economy in the foreseeable future.

Published on Feb 29, 2020 06:45 PM IST
The government's antagonistic approach towards this technology even as the US, Japan, and Russia contemplate the creation of state-backed cryptocurrencies could mean that we miss out on what has the potential to be the biggest wave of innovation since the internet became popular in 1980s

Published on Feb 13, 2018 05:54 PM IST
By
Anil K Antony and Ankur Prasad
Our unemployment numbers and still high levels of poverty give India a strong ground for an alternative redistributive solution

Updated on Dec 29, 2017 10:37 AM IST
The past decade has also seen several countries suffering an outright reversal of their democratic gains from the nineties, by reverting back to authoritarian regimes; besides populists and nationalists gaining strongholds among majority of the established democracies

Updated on Nov 23, 2017 11:21 AM IST
The government should start integrating our political systems into the Digital India and Cashless India programmes

Updated on Jul 14, 2017 01:22 PM IST