Chief minister's 'changing stance' worries Muslims in MP
Nov 05, 2016 09:17 AM IST
Chief minister Shivraj Singh Chouhan's "changing stance" has taken the minority community by surprise but they feel it is not in Chouhan's inherent nature and he is working under tremendous pressure from the RSS which "does not want to spare Madhya Pradesh and use it as its laboratory."
Chief minister Shivraj Singh Chouhan's "changing stance" has taken the minority community by surprise but they feel it is not in Chouhan's inherent nature and he is working under tremendous pressure from the RSS which "does not want to spare Madhya Pradesh and use it as its laboratory."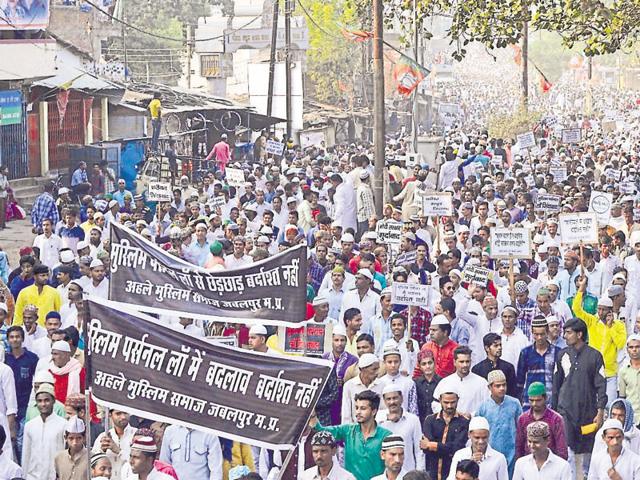 Killing of eight 8 SIMI members, who allegedly escaped from the Bhopal Central Jail in the wee hours on October 31, by the police has raised several questions against Chouhan's leadership which had earlier instilled a sense of confidence in Muslims.
"Chouhan has been the chief minister for the past 11 years. He never indulged in any politics to marginalise the Muslims in the society. His stand on the issues related to cows, love jihad, etc has always been a balanced one. He never discriminated between Hindus and Muslims while doling out the benefits of his govt's schemes," said Mohd Mahir, convener of MP Muslim Vikas Parishad.
However, he added, the CM's stance had been changing for the past three months or so which was much obvious given his stand on the Balaghat episode in which members of the minority community were implicated under false charges under the pressure of RSS.
"Now, a similar thing — rather a horrible thing — like the encounter establishes it beyond doubt that Chouhan is blindly following the RSS line," he said.
However, Muslims still believe that despite the Balaghat incident and the Bhopal encounter, they will not completely lose faith in Chouhan.
"In the encounter, several were innocent beyond doubt. But still we will keep a watch on Chouhan's further steps to decide our future course of action," said Mohd Mahir.
Mufti Irfan said, "We are surprised to see how Chouhan, who has been nice to the minority community since he assumed office, has changed his position. We wondered what had gone wrong with him when he asked the people at the Lal Parade ground to raise hands in support of the encounter."
The minority community feels that the objective behind the 'anti-Muslim stance' is not to bolster the party's prospects in the assembly or Lok Sabha elections but something else.
According to Muslim leaders, the central government and the RSS have made their intentions clear by taking stand on the triple talaq issue and other aspects of Muslims' personal laws. Now, Chouhan has been made to follow the RSS agenda.
State BJP vice-president Vijesh Lunawat, however, said the state government under the leadership of chief minister Chouhan was committed towards the development of all the sections of the society without any discrimination.