MP mining baron's 'missing' wife, sons traced to Gujarat with her 'friend'
Published on Dec 26, 2016 03:27 PM IST
Sangeeta Grover along with her two sons had come from MP's Katni to Jabalpur and then had flown in from Jabalpur to Delhi. Later they flew from Delhi to Bhavnagar in Gujarat, the police said.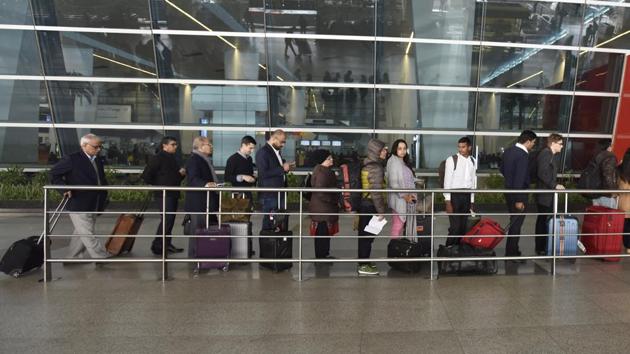 A limestone mining baron's wife and two children, who went missing from outside a mall in Jabalpur on December 22, were traced at Bhavnagar in Gujarat early on Monday by a joint police team of Madhya Pradesh and Gujarat.
Sangeeta Grover, wife of Ranjan Grover and in her early 30s, their two children Rudraksh and Shivaksh aged 10 and 12, and her friend Ashish Khatwani were staying in a hotel near Bhavnagar in Gujarat, Jabalpur superintendent of police MS Sikarwar told reporters on Monday.
Sangeeta along with her two sons had come from MP's Katni to her parental town Jabalpur and went to a mall from where they vanished. They had flown in from Jabalpur to Delhi at 4.55pm On December 22, 2016, and later from Delhi to Bhavnagar in Gujarat, the police said.
"She has told the police that she was upset with frequent family disputes and to teach them (in-laws) a lesson she took the step," said the SP.
The woman had checked into the hotel under the name of Jasmeet Khatwani, Sikarwar said, adding that she had told the police "that Ashish is her friend who helped her get out of trouble".
Sangeeta had also couriered an eight-page suicide note to the police before disappearing, which cops suspect was a smokescreen.
"They are being brought to Jabalpur by a police team," he said. Ashish Khatwani hails from Jabalpur.
Police are trying to piece together Sangeeta's movements on December 22. They are also probing why her mobile phone's location was traced to Galgala and Omti localities of Jabalpur on December 22 and 23, the police said. After December 23 night, her mobile phone was switched off.
Ashish's phone was switched off on December 24 with the last location showing Bhopal, the police said.
"The same will be looked into after they reach here (Jabalpur) and further action will be taken accordingly," the SP said.
The Jabalpur police took help of the crime branch of Bhavnagar police in Gujarat to track the woman and her children.
The 'suicide note'
Their disappearance became even more sensational after an eight-page note purportedly written by the woman to the police informed them about her intention to commit suicide along with the kids.
The note which was ostensibly couriered by the woman to Gaurav Tiwari, the Katni SP, stated that she was under severe mental harassment by her husband Ranjan Grover, whose business-family reportedly had contacts in the top government levels in Bhopal.
"The note mentions about the woman's husband having publicly insulted her before prominent people in Bhopal and even forced her to dance with strangers at an amusement park in the Madhya Pradesh capital," a police officer privy to the probe had told Hindustan Times on Sunday.
The note also mentioned her husband's alleged extramarital relations with other women, including call girls which were caused her unimaginable mental agony.
Sangeeta's mother lodged a complaint with the Jabalpur police on the night of December 22 after she went missing.