A Lot of people don't like me: Varun Dhawan
Varun Dhawan insists that he doesn't make movies only for his fans; says his aim is to "make that one film that appeals to everyone".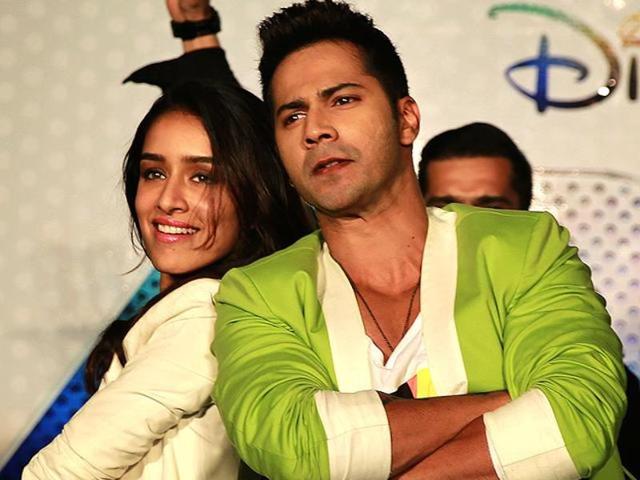 Updated on Jan 20, 2016 06:40 PM IST
Hindustan Times |
, Mumbai
Jigar Shah
In just over three years, Varun Dhawan has established himself as a bankable actor, with all his films doing well at the box office. While his boy-next-door image in most of his movies earned him a lot of fans, his intense performance in Badlapur (2015) got the critics to sit up and take notice. But the young actor feels that he still has a long way to go. "A lot of people don't like me. You don't always meet people who like you. The point is to keep working hard and trying to make people like you. When I work on a film, I don't work on it only for those who like me; it is also for the ones who don't, so that if they like the film, they might say that Varun has this side to him as well. Badlapur was one such attempt," says Varun.
The actor also made news a few months ago when reports revealed that he will soon step into Salman Khan's shoes for film-maker Karan Johar's Shuddhi (Salman was supposed to do the film earlier). Ask him about the status of the film, and he says that it "is not happening this year". He is, however, "doing another film with Karan's production house".
Read: I am too well-behaved to need a girl in my life, says Varun Dhawan
Read: You have to be in touch with the evolution, says Varun Dhawan
The 28-year-old says that he keeps the audience's preferences in mind while choosing his roles. "When I sign a new film, I need to keep in mind the audience and their preferences. It has been a conscious decision, on my part, to consider what people want to see," he says, adding, "I know that every film has a different audience, but my quest is to make that one film that appeals to everyone — whether that includes people sitting in some small village in Uttar Pradesh or someone who works in a corporate office in south Mumbai."
Watch: Varun Dhawan, Kriti Sanon in Manma Emotion from Dilwale
On the personal front, Varun feels that he needs to watch his words at times, as his statements tend to get misconstrued quite often. The actor recently received a lot of flak when, at a press conference, he compared his recent release to Christopher Nolan's award-winning film, Inception (2010). "I am not saying that I want tobe diplomatic, but very often, my sarcasm doesn't come through. So, I feel I need to watch what I say, at least sometimes," says the actor.
Follow @htshowbiz for more.
Close Story