Kriti, Shahid get Nothing To Hide Award at Star Screen Awards. Sarcastic Twitter has been unforgiving
Kriti Sanon and Shahid Kapoor were awarded the Nothing To Hide Award at the Star Screen Awards, aired on Sunday.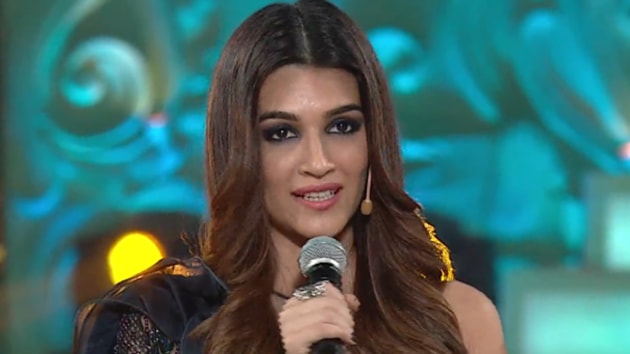 Updated on Jan 02, 2018 05:05 PM IST
Ever been surprised with a congratulations or a pat on the back for filling water bottles at home or making your bed, or literally anything that touches the bare minimum? If not, you can ask Kriti Sanon and Shahid Kapoor how that feels.
The two Bollywood actors are the proud recipients of Star Screen Awards' newly-introduced Nothing To Hide Award. They received the award for sharing the 'ups and downs' of their careers and private lives 'honestly' with their fans on social media. In simpler words, for posting selfies on Instagram.
The awards night was aired on Star Plus on New Years Eve but was recorded in early December. Both Shahid (who could not receive the award in person) and Kriti seemed quite proud in their acceptance speeches. Shahid called it 'cool' and Kriti dedicated the award to her fans.
Twitter however, could not get over how obnoxiously forced the entire category sounds. "It's Nothing To Hide Award Or Its Nothing To Hide Awards Shows Stupidity Award ??," a user wrote. "So just gave away an award called "Star Screen Nothing To Hide Award" Even the actors are finding it hard now to not be sarcastic in their Thank You Speeches," noticed another.
Here are a few more reactions:
Other gems from the awards night include a Star Screen Nayi Soch Award, doled out to Dangal director Nitesh Tiwari. However, even this seems quite mature compared to Zee Cine Awards' 'Extraordinary Impact Award', 'Extraordinary Legend Award', 'Extraordinary Franchise Award' and more.
Maybe it is time to start giving awards to whoever comes up with the most creative categories.
Follow @htshowbiz for more
Close Story
Personalise your news feed. Follow trending topics