Laila Majnu actor Tripti Dimri confessed that she was rejected the first time she auditioned for the film
Laila Majnu, written by Imtiaz Ali and Sajid is slated to release on September 7 and stars Tripti Dimri as the female lead.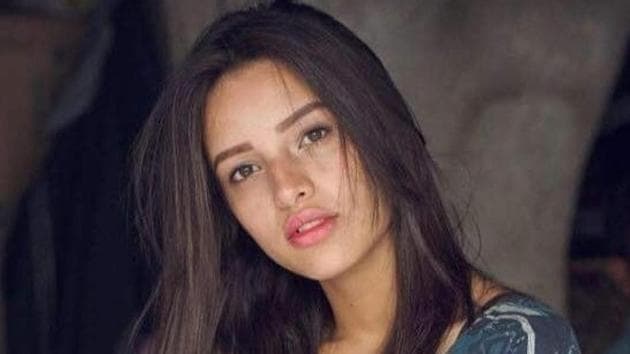 Published on Sep 05, 2018 05:00 PM IST
Press Trust of India |
Press Trust of India
Tripti Dimri, who is making her big screen debut with Laila Majnu, says bagging a big project for newcomers is difficult and even if they do land one, they sometimes get replaced by established actors. Hailing from Delhi, Tripti was aware that getting an entry in films wouldn't be easy for an outsider and hence was "shocked" when she was chosen as the lead for Imtiaz Ali and Ekta Kapoor's joint production.
"Outsiders don't get it easy. I was not even expecting to get a film. It was not on my mind and it was a shocker for me when they took me for the film which has people like Imtiaz and Ekta Kapoor attached to it," Tripti told PTI.
"I have auditioned for a lot of films and at the final stage, I have been told that an established actor is doing the film. This has happened to me a lot of time. So this time, I was shocked," she added. Imtiaz and Sajid, who is also directing the film, have co-written the story. Tripti stars opposite Avinash Tiwary in the film, releasing this Friday.
Tripti said she was rejected when she first gave the audition for the film. "I had auditioned for the film in 2016 but I got rejected at that time. In 2017, I moved to Bombay and I got the script again and told my agency that there is no point in trying it again as I was already rejected. One day, I was auditioning for some other thing and my friend was auditioning for Laila Majnu. She asked me to come with her so that we could leave together. While I was waiting, the guy who was taking the audition said, 'Why don't you give it a try'. I said okay and I did it again. The next day, I met Sajid sir, and we did another audition which lasted for 7-8 hours," she said.
Tripti said the dream to make it to the big screen comes from her father who wanted to be an actor but couldn't. "I thought I have no chance in films and so wanted to do TV. I was very confident that I might become a star on small screen."
Follow @htshowbiz for more
Close Story
Personalise your news feed. Follow trending topics