Nothing is ever enough for Salman Khan, he always stresses on doing better, says Notebook actor Zaheer Iqbal
Hindustan Times |
Ruchi Kaushal
Mar 26, 2019 06:52 PM IST
Notebook actor Zaheer Iqbal spoke to HT about the film, his preparation for the role and his mentor Salman Khan.
Actor Zaheer Iqbal is all set to make his Bollywood debut with the Salman Khan production, Notebook. The actor will be seen opposite another debutant, Pranutan Bahl, daughter of actor Mohnish Bahl and granddaughter of late legendary actor Nutan. Zaheer is the son of Salman's childhood friend and was handpicked by him for the film. However, the actor considers himself an outsider and has trained for six years for the role.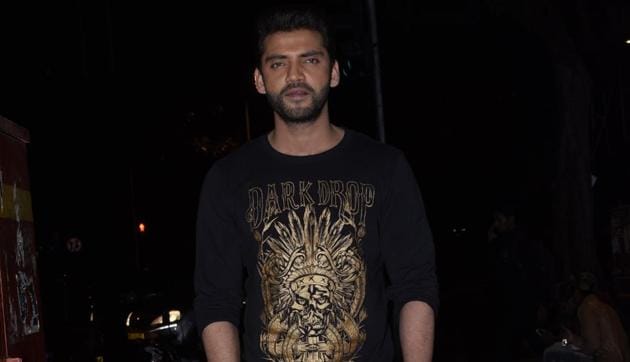 In an exclusive interview with Hindustan Times, the newcomer spoke about Salman, his contribution in polishing him as an actor and much more. Excerpts:
How does it feel to make a debut under Salman Khan's production?
It's a dream come true to be launched by Salman Khan and my confidence comes from the fact that he saw something in me. It's a great feeling and I am very excited.
What advice did he give you?
He advised me on a lot of things but the most important was what he said before the shooting began. He told me not to worry about a hundred things going on around us. I am a person who goes and tries to solve a problem if something occurs on the set. He told me, "Don't worry about other people and what they are supposed to do, you just concentrate on your performance, others will take care of everything else."
How the film is a different love story?
Bhai had said very well that one falls in love with seerat (inner personality) and not surat in this film. Usually everyone falls in love with the person that you are and think that person is the most beautiful person in the world because you love them. So this film is about -- when you like someone's seerat so much, you eventually start liking a person's surat.
You have worked a lot on your fitness, how important it was for the role?
Bhai has trained me for the last six years and has been saying, "Ï am not training you for just one film, I am going to train you for all the films you are going to do in your career."
So I have learnt dance, gymnastics, different forms of dancing and acting. This film did not require any body shots, I was just supposed to be fit. There were no prerequisites for the role. We were shooting in Kashmir and therefore, the clothing was layered and body shots weren't required.
Pranutan is a star kid and you have Salman's reference. How helpful it is to not be a complete outsider?
I consider myself an outsider. I don't come from a film background. He and my father have been friends since they were kids. I didn't use to meet him regularly. We used to meet once or twice in a year when I used to ask my dad to take me to meet him at a studio. When he saw me dancing after four or five years, he told me, "you should be an actor in front of the camera." I don't consider myself an industry kid.
Also read: Deepika Padukone apologises to fans for not winning award for Padmaavat, promises to work harder than ever before
Did you face any challenges and had to work on them while shooting for the film?
Everything was a challenge, to outdo ourselves every day is a challenge. Nothing is ever enough for Bhai. He always says, if you dance well, you can always do better.
What do you think about nepotism?
When you have dreamt of acting all you life, you already feel connected to the industry and have a lot of knowledge about it and its a part of life. So why not go ahead and make the most of it. If you have connections in the industry, you probably meet a few people. Those days are gone when people will cast someone only because he is a star kid. Everyone wants an actor who can act. There are lots of people who have made big in the industry without any connections. Its not that people who are not star kids are not getting any opportunity.
Does the film have any similarity with Ryan Gosling's Hollywood film Notebook.
A notebook plays a very important character in this film. This has nothing to do with the Hollywood film by the same name.
The author tweets @ruchik87
Follow @htshowbiz for more