Ranbir Kapoor's Sanju: 5 lesser known facts about the film
Jun 23, 2018 08:39 AM IST
As Rajkumar Hirani's Sanju, based on Sanjay Dutt's turbulent life, is all set to release this Friday. Here are five new facets of the Ranbir Kapoor starrer.
Sanjay Dutt turns 60 next year. His life is all set to unfold on screen in Rajkumar Hirani's Sanju. Playing the titular role is Ranbir Kapoor who will play the lanky Sanjay Dutt over a span of 20 years. Sanjay's turbulent life is no secret and the director has his work cut out for him.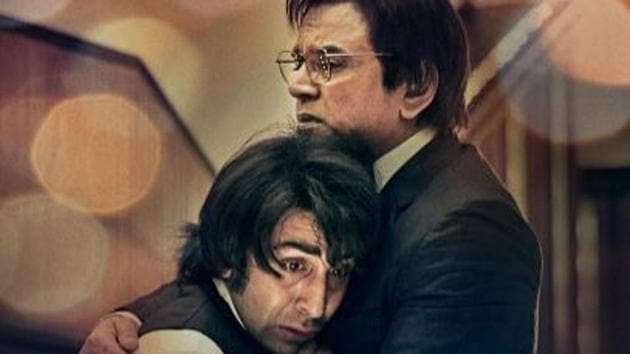 Ranbir has managed to adopt Sanjay's mannerisms, his gait and his looks but will that be enough to satiate his fans? Will this life story end up glorifying Sanjay or will it be neutral? These are a few questions which will be answered once the film releases in theatres this Friday.
However, before that, here are some interesting facts that the team has revealed about Sanju…
Not a biopic
While Sanju has been sold as a biography, Hirani has been at pains to point out that the film is actually a father-son story. "People know the stories. Sanju's life has been written about so much. What I found the most fascinating was the father-son story happening in that household. This is something people don't know. We've not glorified him. We've gone out and said everything as is, and then it's up to you to judge him," Hirani told Mint in an interview. Paresh Rawal plays the role of Sunil Dutt in the film.
Romance not a key concern
Sanju will not feature any of the rumoured Sanjay Dutt affairs as Hirani didn't want the film "about gossip", he said in the same interview, adding, "We keep saying wrong choices make good stories and Sanju is the classic example."
There's a film within a film
Munna Bhai series is an integral part of Sanju because the film was a turning point in Sanjay Dutt's career. Recalling shooting Munna Bhai scenes with Ranbir, Hirani says, "It was strange, working with a different set of actors on the same location. I was feeling like a narcissist, saying, 'Look what I made. But ultimately Munna Bhai is integral to this film, because this is a father-son story and that is the only film they have done together. And I was there when we had cast Dutt Saab, I know the reasons he did that film. He hadn't acted for 16 years, and it was important to show this in the film."
What Sanju focuses on
Sanju will highlight Sanjay Dutt's "drugs phase and the gun episode of his life. Other stories are there in the backdrop and we have dealt with them carefully, in order to not hurt anyone," the director said in an Outlook interview.
The Sanjay Dutt-Sunil Dutt relationship
Paresh Rawal, who plays elder Dutt in the film, talked about the father-son relationship to Firstpost, "In the film, that was the relationship we have shown, where Dutt saab loved his son to death but never had a friendly equation with Sanjay. He (Sanjay) was close to his mother, and though he loved and respected his father, he never opened up (to him) until a certain point. There was a complexity in the relationship but there was a bonding... I won't unveil more as one should watch the film for that," he added.