Deepika Padukone on her favourite food, dress and more
Updated on Nov 23, 2015 06:58 PM IST
Deepika Padukone opens up about her favourite food, dress, her way of celebrating Diwali and more in a candid chat with HT Brunch.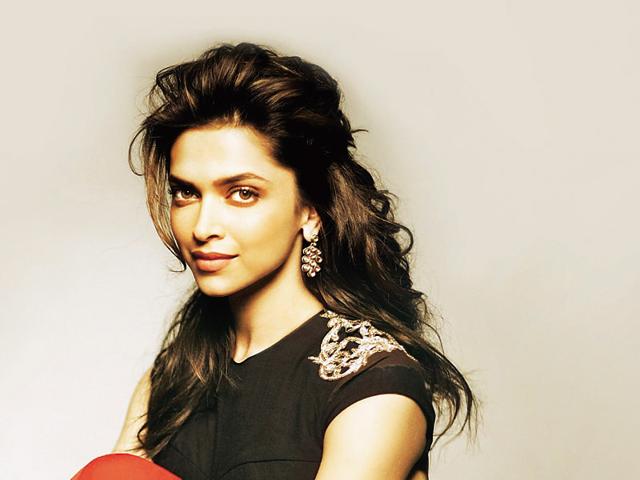 Place of birth: Copenhagen
Hometown: Bangalore
Birthday: January 5
Sun sign: Capricorn
School/college: Sophia High School, and Mount Carmel College, Bangalore
Currently I am...: Done with launching my clothing label All About You on Myntra and gearing up for the release of Bajirao Mastani
First break: Om Shanti Om (2007)
Low point of your life: Being away from my family
High point of your life: The success of Yeh Jawaani Hai Deewani (2013)
What is your sense of style?
Comfort is of great importance to me. I really want to encourage girls to dress in whatever they feel comfortable in and not get bogged down by fashion trends.
How does it feel to have your own clothing label now?
It's not that I can turn around and say that I have become a fashion designer. This is just an extension of my personality, and more importantly, I'm having fun.
Who are your favourite Indian designers?
There are a lot of them whom I really admire. I guess my current favourite is Anju Modi. She really is a very good and talented designer. The way she takes the brief from the director and executes it, shows that she really understands the character, colours and textures.
And who is your favourite co-star?
It's unfair to ask me something like this; it's like asking someone whether you love your son or daughter more. I have learnt a lot from Shah Rukh Khan as he has been around for so long. With someone like Ranbir or Ranveer, it's a different kind of rapport altogether, as they are of the same age group as me.
The best thing about working with Mr Bachchan is...
I consider myself privileged to have had worked with him first in Aarakshan (2011) and now in Piku (2015). Apart from being a thorough professional, he is also a lot of fun to be with.
Your favourite road movie would be...
Piku is my current favourite, not because I have worked in it, but for the way everyone connected with it.
What can you live in?
I think gym wear is something I feel really comfortable in. It is very functional too. Also, since in Mumbai you end up spending so much time just sitting in the car, a pair of jeans could become a bit uncomfortable.
What makes you happy?
Food makes me happy. Make me work round the clock, but just feed me first!
One street food you love...
I love chaat; Delhi is famous for it. And even all the street food available in Mumbai.
What can you binge on?
Chocolates.
What's your take on health foods?
I'm quite happy having stuff like quinoa, sushi and even vegetable juices.
Who are you closest to in your family?
In a family of just four people, I'm close to all the other three people.
What kind of travelling do you enjoy – with family or solo?
I enjoy vacationing with my family but I also like travelling solo a lot as my friends are scattered all over the world.
Favourite travel destination?
Home! Whenever I get a chance that's where I want to travel to. Apart from that, the Maldives has always been my favourite. I would also want to explore more of north India which I haven't done till now.
What sports do you enjoy apart from badminton?
I enjoy watching as well as learning everything, including rules and regulations about sports like football and even polo.
Strategy in a crisis?
Breathe.
*
My Diwali
Your plans for Diwali
Diwali means family, so either I go down to Bangalore or my family comes to Mumbai. I always ensure I take a few days off.
The best part about Diwali
Making rangoli and lighting diyas have always been my responsibility. I also help my mum in wrapping up all the gifts.
Styles that work for Diwali events
Indian outfits, always. Cotton or linen during the day and in the evening something heavier with nice earrings.
From HT Brunch, November 8
Follow us on twitter.com/HTBrunch
Connect with us on facebook.com/hindustantimesbrunch