My sense of humour used to always land me in trouble, says Twinkle 'Funnybones' Khanna
The actor-turned-author opens up about finding fame by being funny, her short Bollywood stint, and the most endearing quality of husband Akshay Kumar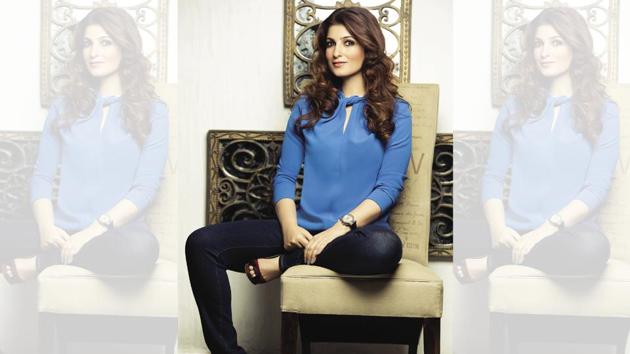 Updated on Aug 13, 2017 04:18 PM IST
A line that you use to wiggle your way out of a tricky situation…
I actually don't. I tell the truth. Although it might come across as harsh in the beginning and people might not like it, but it always helps in the long run. And saves a lot of trouble.
A cartoon character you think you resemble:
Little Lambkins.
One superpower you wish you had...?
That I could lose weight just by thinking about it!
Which is the most endearing quality of Akshay's (Kumar) that you discovered after getting married to him?
That he is very kind.
Who has a better sense of humour, you or him?
I, definitely!
Why did you enter Bollywood and why did you quit acting so early on in your career?
It was like getting into the family business. Just as a doctor's son is expected to become a doctor, I was supposed to be an actress. And I left it because I absolutely hated it.
How would you describe your Bollywood stint in one sentence?
Ah I can do that in one word. Traumatic.
Did your funny bone ever land you in trouble in school?
Not just in school, it has landed me in trouble all through my life. It is only now, when I am crossing 40 that people are suddenly appreciating it!
You were not really active on social media. Suddenly what happened?

Once I started writing, my editor told me that I should give social media a shot. I joined Twitter, because more than anything else, it gives me news from across the world and various viewpoints on them. I can then either dwell on them or ignore them completely. I love this aspect of social media.
The funniest writer according to you is...
P.G. Wodehouse.
Who has been your greatest influence as a writer?

I have thousands of words of great writers swimming in my subconscious. Maybe what I write is an amalgamation of all that.
Along with your husband and kids, your mother-in-law also often features in your articles. What does she think of those?
She is a very chilled out person. In fact, I am a lot like her. She is very outspoken and fearless. Yes, she has read my columns and she is very proud of me. When she told me that, my heart just melted into a puddle of ghee. She is adorable.
Does your name ever land you in trouble while teaching nursery rhymes to your kids?
Well, it does! Some time back, I got trolled by my four-year-old. She asked me why my name was Twinkle and if I am a little star, then why don't I live in the sky!
One thing about parenthood that no book or movie prepares you for…
Children really don't listen to what you say, but they look at what you do.
Follow @ananya1281 on Twitter
From HT Brunch, August 13, 2017
Follow us on twitter.com/HTBrunch
Connect with us on facebook.com/hindustantimesbrunch
Close Story