UK Investigates Wise CEO Kristo Kaarmann After Tax Breach
Jun 27, 2022 12:31 PM IST
Kaarrmann is listed 198th in the Sunday Times Rich List 2022 with the net worth of £865 million
UK's Financial Conduct Authority has commenced an investigation into Wise PLC Chief Executive Officer Kristo Kaarmann almost a year after he was fined by HMRC (Her Majesty's Revenue and Customs) for deliberately defaulting on his taxes. The UK regulator is examining the regulatory obligations and standards to which Kaarmann is subject, according to a statement Monday. The executive intends to cooperate fully with the FCA in its investigation. Wise's board "will cooperate fully with the FCA as and when they require while continuing to support Kristo in his role as CEO," chair David Wells said in the statement.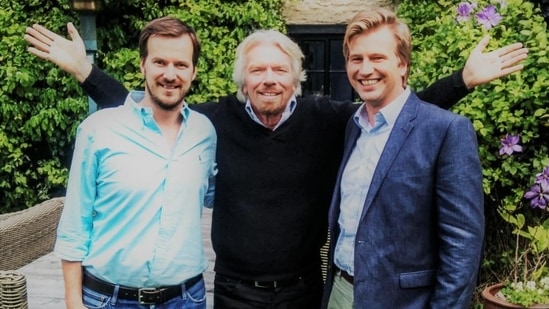 Last year, Kaarmann was found to have either deliberately provided inaccurate documents, deliberately failed to comply with an obligation to notify HM Revenue and Customs about his circumstances or committed wrongdoing in relation to VAT or excise for the tax year ending April 2018, according to a listing of deliberate tax defaulters.
The co-founder of $15 billion fintech start-up Wise was slapped with a £365,651 ($494,951) fine by British tax collectors for deliberately defaulting on his tax bill. Kristo Kaarmann, who is Wise's CEO, was dealt the penalty after being late to submit his personal tax returns during the 2017/18 tax year. His tax bill for that year was £720,495, according to HMRC.
Sunday Times Rich List 2022
Kaarrmann is listed 198th in the Sunday Times Rich List 2022 with the net worth of £865 million – and he shares the spot with Sir Paul McCartney and Nancy Shevell, McCartney's current wife and a transport entrepreneur. Kaarmann is a new entry in the Rich List. He currently owns 18.2% of Wise, the company he helped co-found, and that stake is worth £824.5 million.
TransferWise was launched as a peer-to-peer money transfer startup in London in early 2011. The firm started with making transfers between the British pound and the euro, over the years expanding to other currencies. In 2014, the British businessman Sir Richard Branson, the founder of Virgin Group, invested US$25 million in the TransferWise. By 2019, TransferWise was the most valuable fintech startup in Europe, valued at US$3.5 billion. By July 2020, its value had increased to US$5 billion, making the founders – Käärmann and Hinrikus – the wealthiest Estonians. In 2020, the company made a £30.9 million (US$43 million/€36 million) profit on a revenue of £421 million (US$587 million/€491 million). In early 2021, TransferWise shortened its name to simply Wise. The company is headquartered in London but retains a sizable office also in Estonia.
(with inputs from Bloomberg)