Spice of life | Spirituality, the magic lies only in practice
Published on Nov 24, 2022 05:32 PM IST
We let go of grudges, hatred, anger and pick the language of love for everyone we meet. Instead of expecting love and respect from others, we become the givers of it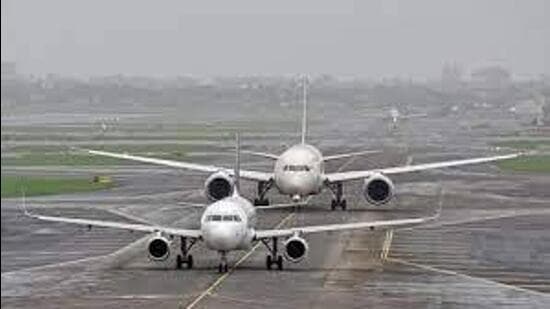 One pleasant evening in September, I was instantly touched as the plane I was booked on, Saudi, a magnificent Boeing 777-300 ER, had this message inscribed on both sides of its nose: God bless you. I took note of it while waiting for the boarding call at Delhi airport to its home in Riyadh, Saudi Arabia, from where I had another Saudi flight to my destination, New York. But till I hadn't boarded, I didn't know that Saudi flights have a prayer area at the end of their aircraft, and interestingly, my seat in both flights was right next to it.
Passengers and crew, including from the cockpit, took turns to pray there. They would draw the curtain but I could clearly hear the prayers. Those sitting near me also observed curiously. "For the first time, I'm seeing a prayer area on a plane," echoed my elderly co-passenger, his smile revealing his surprise. Occasionally, I caught a glimpse of the praying hands too, which were inspiring enough to make me ponder about spirituality, its vitality in our lives, several thousands of feet above the ground.
Spirituality offers us golden formulas or lessons for a peaceful and joyful life, if sincerely put into practice. As one continues to dive deeper into its ocean, it changes the programming of our mind and we end up doing what we had never imagined to do, from forgiving people to understanding them, however they maybe. We let go of grudges, hatred, anger and pick the language of love for everyone we meet. Instead of expecting love and respect from others, we become the givers of it and continue rolling it, irrespective of someone's behaviour. We begin to value the present, constantly count our blessings and most essentially unlock ourselves from the world of materialism, where satisfaction is absent.
These changes happen, simply because spirituality is all about inner engineering, aiming to make us beautiful from the inside. Take a holy book of any religion, all want us to go within and introspect, giving us infinite examples. One day, the thought for the day at the Golden Temple was: "There's no use cleaning a dirty utensil from outside if it isn't cleaned from the inside." It said so much.
Inner engineering also connects us with our soul and we commence to listen to the voice that never misguides. The connection is such that we want to pursue only what could continue enhancing our soul and not what others want us to do. The soul eventually becomes our best friend, where we find all the strength as Rumi, the spiritual philosopher once said, "Inside you is the light of a thousand suns."
Without spiritual knowledge and its practice, it's like trying to unlock the lock with the wrong key. We fail to find true light when needed at the end of the tunnel and most importantly, a peaceful mind – we all wish to have. Ironically, many of us do claim to be spiritual, even voraciously read holy books, regularly visit religious homes but forget to put into practice what spirituality wants us to. The magic is only in the practice, if we really want to experience its wonders and help ourselves. Though I've always had respect for my religion, there was also a time when I walked past the thought for the day at temples without reading or caring little if anyone explained it to me. My world changed, with P for practice. Within a year, the magic is phenomenal.
Spirituality leads to transformation. The choice is ours. After all, with it, response to everything around us becomes beautiful. rameshinder.sandhu@gmail.com
The writer is an Amritsar-based freelance contributor
Personalise your news feed. Follow trending topics