India vs England series turning point of career, says Kedar Jadhav
Updated on Jan 27, 2017 05:43 PM IST
Kedar Jadhav, Man of the series in the India vs England ODI contest, says that his performance in the three matches has ensured that he will get picked for the next to three series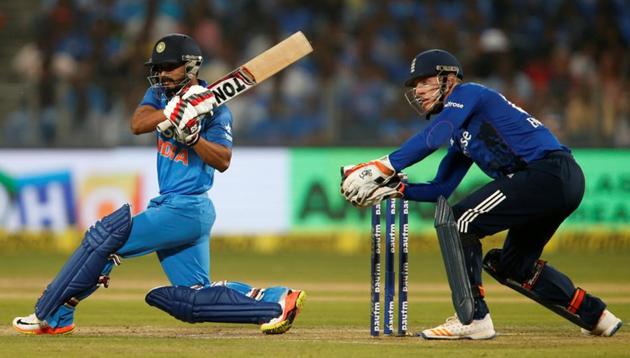 Kedar Jadhav, who became an overnight star after his match-winning knock against England in Pune and went on to win Man of the Series award, says the series against England was the turning point of his career.
"After hitting the century against England in Pune, I thought if I continue with the same performance, there is a possibility of getting man of the series (award)," he told reporters in Pune.
"I think the ODI series against England is the turning point of my cricketing career," said the batsman, who made 120 off 76 balls in the exciting run-chase.
The performance during New Zealand series gave him confidence, he said. "Though I did not score big, whatever runs I scored, it gave me immense confidence. Before this series (against England), I had a gut feeling that I will perform, and I think, for any player, having such a feeling is most important thing," he said.
Asked about getting the opportunity to play for India a little late in his career, he said, "I got the opportunity late because I was not mature enough, there were flaws in my game. The moment I became accomplished player, I got the opportunity and I am happy that I could convert it (into success)."
Captain Virat Kohli "blindly" trusted him, Jadhav said.
"He has always encouraged me to play my natural game. Just by seeing him prepare for a game, one gets immense inspiration."
He also lauded Mahendra Singh Dhoni's calmness under pressure and said the company of former captain enhanced his maturity level. "He handles the pressure, faces the challenges and deals with the situation in a calm and composed manner," Jadhav said.
Asked if his performance against England would cement his place in the team, he said he believed in living in the present and not worrying about past failure or success.
However, he added: "I think I will get chance for another two to three series."