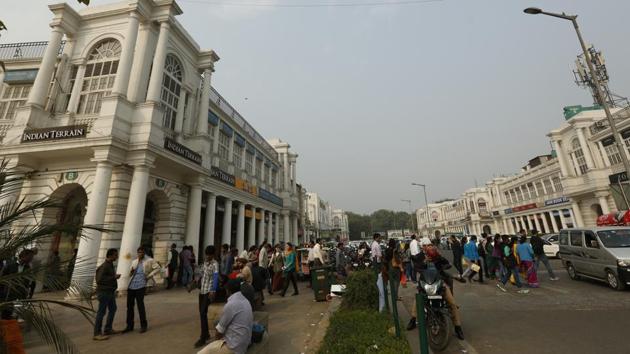 Parking space to be added in Connaught Place, Khan Market
An underground mechanical car parking at Khan Market and a 245-car capacity lot at Janpath are being planned.
UPDATED ON JAN 16, 2018 06:50 PM IST
The New Delhi Municipal Council plans to add more parking space at Connaught Place and Khan Market.
NDMC chairman Naresh Kumar, in his budget speech on Monday, talked about the council's plans for the underground mechanical car parking at Khan Market and a 245-car capacity lot at Janpath to cater to Connaught Place.
"Khan Market is a well established and a high-footfall market of Central Delhi. The Land and Development office (L&DO) has allotted a 5,000 sqm plot for creating an underground parking lot without any overground construction. NDMC would build an underground car parking for about 800 cars at the plot," Kumar said.
According to him, the other lot at Connaught Place will cater to the huge demand for parking space during day time and office hours near LIC building and Janpath Lane.
"A piece of land behind LIC building is available with the NDMC, which is being used for surface parking. In order to create more space on roads for movement of vehicles and pedestrian, as well as parking space, it is proposed to create a five-level overground mechanical car parking for 245 cars in the year 2018-19," the NDMC chairman said.
Automatic stack parking lots are cost effective and take less time to build. At these multilevel stack parking lots, cars can be moved vertically as well as horizontally with automatic power lifts. Also, a computer system will give information about the vacant slots so that the cars can be parked conveniently.
Other projects
While most of the projects proposed in the 2018-19 budget were also a part of the last year's edition, the new entrants include solar bus shelter and solar road. On a pilot project basis, NDMC had recently developed a solar bus shelter at Shanti Path, which is capable of generating about 3.6KW of electricity. NDMC now plans to develop four more such bus shelters.
Under the smart city project, digital interactive panels, smart poles which will have free Wi-Fi and smart parking system along with other important projects will also be taken up.
The council had earlier signed an agreement with MTNL to provide free Wi-Fi in the NDMC area. On a pilot project basis, the council is planning to develop the space above Palika parking in Connaught Place into "cyber space" along with a cafeteria where people can sit and work.
The budget also includes a proposal to use power lines as a source for providing high speed internet access. NDMC is also exploring the possibility of setting up broadband service over power lines in collaboration with the Union ministry of communications and IIT Hyderabad.
Close