Got a UG degree from India? Research well before applying to US universities
Study abroad experts say Indian students choosing US as a study destination should research well to find out which universities accept the three-year Indian degrees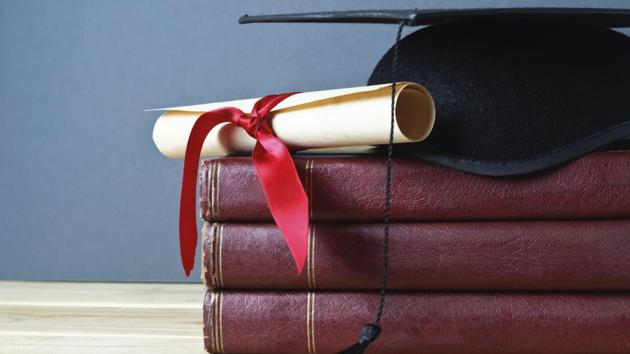 Published on Mar 01, 2017 06:26 PM IST
Given the fact that the requirements for admission to graduate programmes of institutions in the US vary, from the students' perspective, a clearer understanding of what is acceptable or not will be very useful, say experts.
This is more so because India is the second leading place of origin for students coming to the US, comprising 13.6% of the total international student population in that country.
"From the perspective of institutions seeking to grow the number of students from India, a policy that selectively accepts the three-year degree will positively support the goals. However, the practical constraints of the autonomous and diverse context of higher education institutions in the US make it an unlikely scenario. At the same time, it is well established that not all three-year degrees in India are qualitatively same due to a wide variation in quality of institutions in terms of curriculum, teaching and assessment," says Rahul Choudaha, CEO, DrEducation, a US-based research and consulting firm.
The Association of American Universities (AAU) is not engaged in any discussion or comparative analysis concerning bachelor's degrees granted by US and Indian universities. "In the US, every college and university has its own, independent admissions process. They decide which students to admit to their institutions and not the federal government," says Amy Scott, associate vice president for federal relations, AAU.
Experts also advise applicants to research well before applying. Kimberly Dixit, co-founder and president, The Red Pen, a Mumbai-based overseas education consultancy, says, "We advise applicants to review the academic qualification requirements for the programme they are interested in and either complete a master's in India or a year of study post their bachelor's from an institution that is globally recognised and accredited in India by the Association of Indian Universities or the All India Council for Technical Education."
Close Story
Personalise your news feed. Follow trending topics