Why India star Bala Devi may miss the first woman's football league
Published on Jan 27, 2017 09:09 PM IST
India's top striker, Bala Devi, is likely to miss the inaugural Indian Women's League starting in New Delhi on Saturday as she has played for two clubs this season and can't be picked by a third.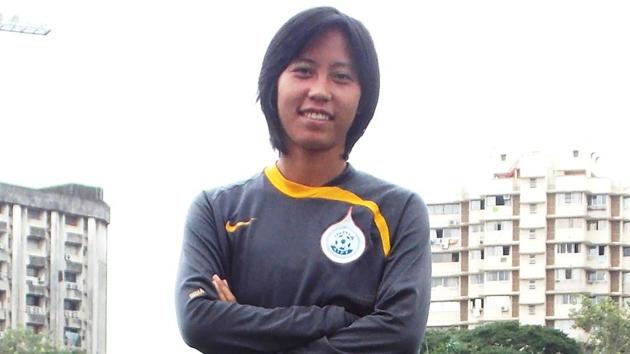 Introduced as the Bhaichung Bhutia of Indian women's football at the launch of the league earlier this week, Ngangom Bala Devi may end up becoming the star absentee from the first edition of the six-team competition that kicks off in New Delhi on Saturday.
The reason: she suddenly finds herself without a club after FC Pune City found out they couldn't sign her and her earlier club decided they won't take her.
Worried at the striker missing the marquee event, the All India Football Federation (AIFF) is exploring options of writing to Fifa, football's world body, seeking an exemption to the rule that states a player can't represent more than two clubs in a season.
"It would be really sad to have her miss an event that is for the development of women's football," said an AIFF official over the phone from New Delhi on Friday. Confirming to HT that the AIFF may seek Fifa's help, the official requested anonymity given the sensitive nature of the issue.
Read | After ISL, Indian Women's League gears up for take off on Jan 28
FC Pune City, the only franchise of the Indian Super League that has fielded a team in the women's league, wanted to sign Bala Devi but couldn't when the AIFF's players' registration department pointed out she had already represented Manipur Police and was loaned to Imphal's Eastern Sporting Union for the 20-team qualifiers of the women's league, held in Cuttack last October.
"We had wanted to name her skipper but we can confirm that we are not signing Bala Devi now," said a source in the ISL franchise. Bala Devi was listed as a player in the media release sent out by the franchise on January 24 that announced their participation in the league. January 24 was also when the competition was launched.
The AIFF's Woman Player of the Year in 2014 and 2015, Bala Devi, 26, though told HT over the phone that she is unavailable for the league because she is "unwell."
Bala Devi's only option now seems to be to play for Eastern Sporting Union but assistant-coach RK Amusana said the team is keen on using players it has so they won't sign her.
"We got her to play the qualifiers because 24 of our players had to report on India age-group duty. Now, they are back and it is only fair they are given a chance to progress," Amusana said on Friday.
Amusana later called to say Bala Devi wasn't granted leave by her employers Manipur Police, a claim HT couldn't independently confirm. Midfielder and a veteran of 82 international caps since 1995, Oinam Bembem Devi, 36, is Eastern Sporting Union's player and head coach.
Personalise your news feed. Follow trending topics