Sacked employee fires at Japanese company's HR head in Gurugram
After getting sacked for alleged unprofessional behaviour, the employee had threatened the HR head of Mitsubishi of dire consequences. But the HR head did not take his warning seriously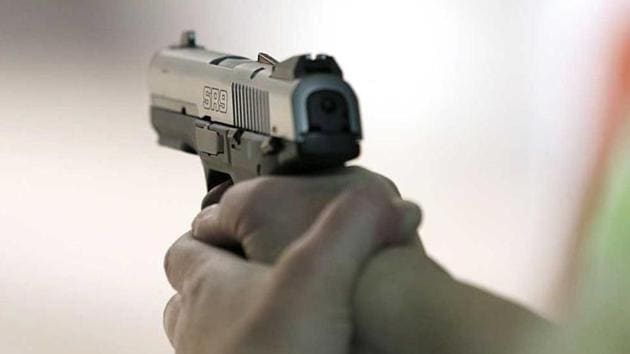 Updated on Jun 07, 2018 10:23 PM IST
The head of human resources (HR) at an electronic automotive parts firm was shot at in Manesar on Thursday morning, allegedly by former trainee at the company who had been sacked for indiscipline, police said.
The 49-year-old Dinesh Kumar Sharma, who has been working at Mitsuba Sical India Private Limited -- part of the Japan-based Mitsuba Corporation -- for the last seven years, was in his car when two men on a motorcycle intercepted him half a kilometre from his office and shot at him.
Sharma, a resident of Gurugram's Sector 43, is recovering in hospital with bullet injuries on his back below the neck.
Gurugram police commissioner Sandeep Khirwar said two suspects had been arrested for the crime. "One of them, Joginder Singh, was a trainee engineer with the company who was sacked last month. The other is his friend Daya Chand, who had called Sharma for a meeting on Wednesday asking for Singh to be reinstated," he said.
According to Sharma's brother, he left home at around 7.30am in his Toyota Etios Liva car. He was near his office on the Bilaspur-Tauru road when the two men tried to stop him.Sharma tried to get away but the pillion rider took out a pistol and allegedly shot him. The assailants then fled the spot.
Employees at Mitsuba said an injured Sharma managed to drive to the office gate. "He called immediately after the incident. Before we could get to the spot, he had reached the office gate on his own. We rushed him to hospital," said Surinder Kumar Sharma, one of the his colleagues.
In his complaint to Bilaspur police, Sharma said that he suspected Singh, a resident of Manesar's Rathiwas village. "He (Singh) had an argument with an outsider and they both assaulted each other on the company premises, after which he was terminated," the victim's brother Mahesh Kumar Sharma alleged.
He added that Sharma had been receiving threats to reinstate Singh. On Wednesday evening, he got a call from a resident of Rathiwas village to come to Bilaspur for an urgent meeting. "When he went there, he was confronted by 10 people, including Singh. They threatened my brother of dire consequences if they did not reinstate Singh. On Thursday morning, he was shot," Mahesh added.
The police have registered cases under sections 307(attempt to murder), 506 (threat on life) of the Indian penal Code and the Arms Act against Singh and Chand.
During interrogation, both the accused confessed that they had carried out the attack, a police official said. They will be produced in court on Friday.
The company, Mitsuba, did not issue an official statement.
Manesar is infamous for a 2012 incident in which a mob of workers went on a rampage at a Maruti Suzuki plant after a wage dispute, setting the building on fire. Awanish Kumar Dev, the general manager (human resources) of the company was burned to death, and 100 others, including two Japanese officials, were injured. Thirty-one of the workers were convicted and 117 let off by a court in March last year.
Close Story