Girls! Junk cosmetics, go natural to fix hormone imbalance
A new US study has shown that switching to more natural cosmetics for just a few days is enough to significantly lower the levels of hormone-disrupting chemicals in teenage girls.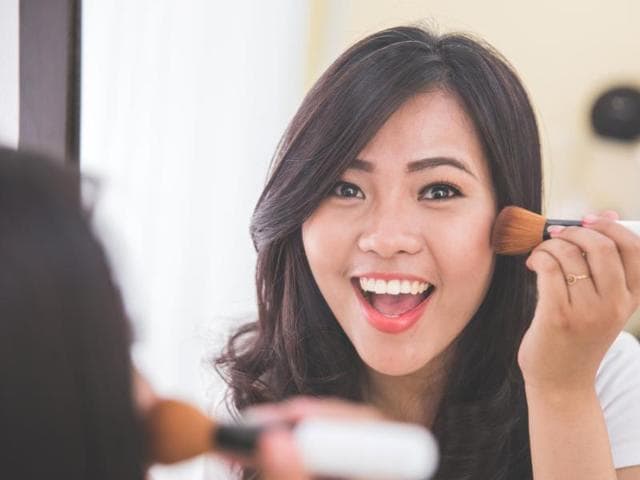 Updated on Mar 08, 2016 06:44 PM IST
A new study in the US found that giving up the use of beauty products for a few days and opting for more natural cosmetics helped in lowering the levels of hormone-disturbing chemicals in teenaged girls.
A team of researchers from UC Berkeley and Clinica de Salud del Valle de Salinas looked at Latina teenagers who were participating in the Health and Environmental Research on Makeup of Salinas Adolescents (HERMOSA) study, set up to look at the effect of endocrine disrupting chemicals (EDCs) on adolescent teens.
The researchers looked at females not only because women expose themselves to more EDCs than men, using on average 12 self-care products daily compared to the average man who uses just 6, but also because previous research has suggested that teenage girls use even more self-care products than the average adult woman, exposing themselves to hormone-disrupting chemicals during an important period of rapid reproductive development.
How to buy the right cosmetics: Things you should look out for
Free from hormone-disrupting chemicals
In the study, the researchers asked 100 teenage girls to take part in a short three-day trial, switching from their usual cosmetics to products with a lower level of chemical ingredients. These products were provided by the study's researchers and labeled as being free from hormone-disrupting chemicals such as phthalates, parabens, triclosan and oxybenzone, all widely used in everyday beauty products such as make-up, fragrance, hair products, soaps and sunscreens.
To test the any changes in chemical exposure during the trial, the participants submitted urine samples before and after the three days.
The results, published today in the journal Environmental Health Perspectives, showed that after these three days, levels of chemicals in the body had dropped significantly.
Read: Good makeup and skincare are expensive enough. So why not get them to do more?
Levels of diethyl phthalate, commonly used in fragrances, decreased by 27 percent, methyl and propyl parabens, used as preservatives in cosmetics, by 44 and 45 percent respectively, and triclosan, found in antibacterial soaps and some brands of toothpaste, and benzophenone-3 (BP-3), found in some sunscreens under the name oxybenzone, both dropped by 36 percent.
Small changes make a big difference
From their results the team concluded that women can significantly reduce their exposure to EDSs -- linked with neurobehavioral problems, obesity and cancer cell growth -- by taking just a short break from self-care products or by choosing products with fewer chemicals. The results were even significant enough to lead one of the researchers to change their own beauty products and switch to organic where possible.
"We know enough to be concerned about teen girls' exposure to these chemicals. Sometimes it's worth taking a precautionary approach, especially if there are easy changes people can make in the products they buy," concluded lead author Kim Harley.
Close Story
Personalise your news feed. Follow trending topics