Men In Black International trailer: Chris Hemsworth, Tessa Thompson fight bad aliens and make a new friend
Kumail Nanjiani has joined Tessa Thompson and Chris Hemsworth on Men In Black: International as a tiny, friendly alien. Watch the new trailer here.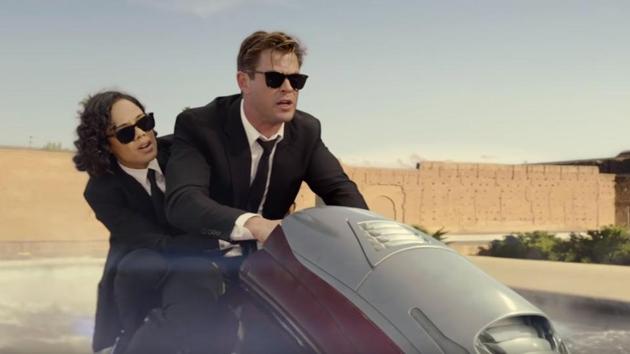 Updated on Apr 25, 2019 08:40 PM IST
The second trailer for Men In Black: International is out and it promises more action and more comedy. It features the film's leads, Tessa Thompson and Chris Hemsworth as the two new agents while Emma Thomspson and Liam Neeson play the covert organisation's senior officers.
With the new trailer, we finally learn about the origins of Tessa's character. While her parents' memories were wiped away after an encounter with aliens, the agents could not get to their young daughter. She spends years searching for the Men In Black organisation and when she finally lands at their doorstep, she asks them for a job.
Also read: Malaika Arora shares a rare glimpse of her stunning home. See pics
She becomes Agent M, is sent to London for an important mission and meets Hemsworth's Agent H. Together, they struggle with driving cars, chase a few shape-shifting aliens that are a lot like Marvel's Skrulls, and make a tiny little alien friend, voiced by Kumail Nanjiani.
Watch the trailer here:
The film is being helmed by F. Gary Gray and also stars Rebecca Ferguson. Based on the comic book series, the Men in Black movie franchise kicked off in 1997. Will Smith and Tommy Lee Jones starred in the original MIB film trilogy as agent J and K, who spend their days protecting the earth from alien threats. The film is slated to release on June 14 this year.
Tessa and Chris have previously worked together in Thor: Rangnarok. She played Valkyrie in the film while he played the Asgardian god of thunder, Thor. The two are expected to be seen together in Avengers: Endgame as well.
Follow @htshowbiz for more
Close Story