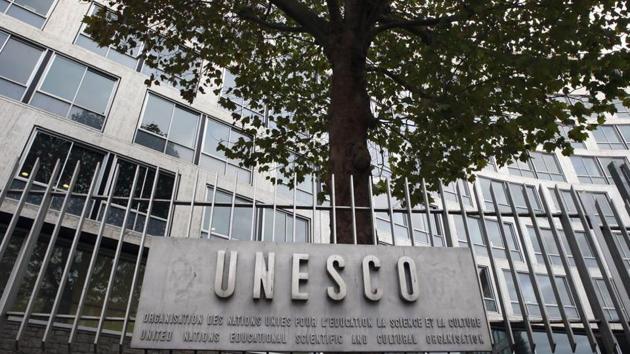 18 journalists killed in India in 5 years between 2012-2016: UNESCO
The UNESCO report said after a steep decline prior to 2014, the killings sharply rose across Asia and the Pacific region, with a total of 107 killings, and a high of 27 in 2016.
Press Trust of India, New Delhi | By Press Trust of India
UPDATED ON MAY 03, 2018 06:58 PM IST
The number of journalists killed all over the world has seen a sharp rise in five years, with 530 such deaths -- 18 of them in India -- being reported from 2012 to 2016-end, a UNESCO report released on Thursday said.
The report on 'World Trends in Freedom of Expression and Media Development Global Report 2017/2018' said the number of killings was 67.72 per cent higher than the 316 recorded during the previous five-year period—from 2007 to 2011-end.
Syria, with 86, recorded the highest number of killings, followed by Iraq (46) , Mexico (37) , Somalia (36), Pakistan (30), Brazil (29), the Philippines and Yemen (21 each), Afghanistan (20), Honduras (19), India (18), Libya (17) and Guatemala (14).
Ten journalists were killed in Bangladesh, 10 in Ukraine, eight in France and six each in Paraguay and Turkey.
"The year 2012 proved to be the deadliest year on record, with 124 journalists killed," said the report, released on the occasion of World Press Freedom Day, which is marked today.
Although the number of journalists killed every year has seen a slight decline since 2012, the figures are still alarmingly high, the report said.
"With a number of Member States that have experienced periods of violent conflict, the Arab region remains the most dangerous for journalists, with 191 journalists killed between 2012 and 2016, including a significant peak of 50 deaths in 2012," it said.
Despite registering a decline in the following years, the overall the region represents 36 per cent of all cases.
Latin America and the Caribbean saw an increase in the number of journalists killed during the period, with 125 killings overall and a peak of 28 in 2016.
"This trend can be largely attributed to organised crime, drug trafficking and corruption," the United Nations Educational, Scientific and Cultural Organization report said.
After a steep decline prior to 2014, the killings sharply rose across Asia and the Pacific region, with a total of 107 killings, and a high of 27 in 2016.
Comparatively, Africa, with 73 deaths, has seen a distinct decline in the killings of journalists over the last five years, down from 26 in 2012 to seven in 2016.
"Killings throughout Central and Eastern Europe have fluctuated over the past five years, presenting no clear trend but remaining relatively low," the report said. As many as 17 journalist were killed in the region.
A generally low-risk region for lethal violence against journalists, Western Europe and North America (17 killings) have seen uncharacteristically high killings in the past three years largely due to violent extremism, it added.
Of the total 530 killings in 2012-2016, as many as 166 were TV journalists, 142 print, 118 radio, 75 online and 29 cross-platform.
Close