2.3 million pregnant women in Rajasthan 'missing' between 2011 and 2016
May 01, 2017 07:13 AM IST
In a performance audit of the National Rural Health Mission in the state, the auditor found huge gaps between registered pregnant women and institutional deliveries, leading to the government losing track of 2.3 million women.
Rajasthan lost track of 2.3 million registered pregnant women in five years since 2011 after they went off the health department's radar, a comptroller and auditor general (CAG) report revealed.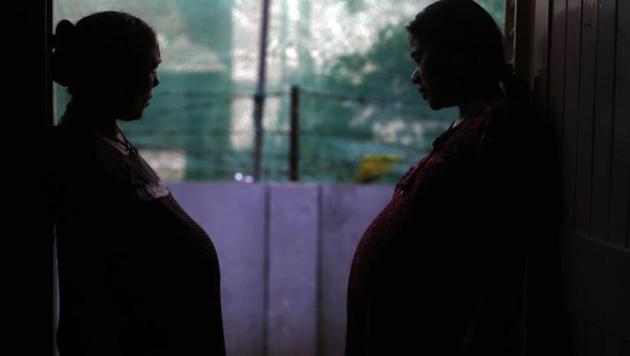 The CAG found fault with the government for failing to keep a track of all would-be mothers in a state struggling with high maternal and infant mortality rates.
The gap between pregnant women registered for ante-natal checks and deliveries in the state was detected after a performance audit of the National Rural Health Mission (NRHM) was carried out.
The mission is a central scheme, launched in 2005, aimed at reducing child and maternal mortality rates, besides improving the general health of people in rural regions.
Of 9.5 million women registered for ante-natal checks — from pregnancy to delivery — the audit found 6.7 million had institutional delivery, while 508,000 delivered at home with the help of untrained midwives, called dai, or relatives.
There is no information on 2.3 million pregnant women.
The state government attributed the gap in the records to possible loss of pregnancy, which covers abortion, miscarriage, medical termination and non-reporting.
The government said institutional deliveries were gradually rising in the state. But data provided by it to the CAG showed that such deliveries were stagnant between 75% and 78% of total registrations between 2011 and 2016.
The health department admits the existence of the gap between registration of pregnant women and institutional delivery.
According to its latest press note, 393,000 pregnant women registered under a tracking system in the first three months of 2016, but 20% of them went missing.
"We are collecting information from block- and district-level health workers to track these missing deliveries and will soon get to the reason," said Naveen Jain, mission director, national health mission, Rajasthan.
Institutional delivery is the key to reducing maternal mortality rate, experts said.
The Union government launched Janani Suraksha Yojana (JSY), a safe motherhood scheme, in 2005 to reduce maternal and infant mortality. The scheme promotes institutional delivery, providing conditional cash assistance.
Pregnant women in states with low institutional delivery rates, such as Uttar Pradesh, Uttarakhand, Bihar, Jharkhand, Madhya Pradesh, Chhattisgarh, Assam, Rajasthan, Odisha, and Jammu and Kashmir get cash assistance for institutional delivery.
The scheme applies to would-be mothers from the below poverty line and scheduled caste and tribe categories in other states. The accredited social health activists (ASHA) get cash incentives too.
The CAG audit found that of 5.5 million institutional deliveries under the scheme in Rajasthan during 2011-2016, about 5.3 million women got the cash incentive.
The state government said this could be due to non-submission of documents in health centres; discharge before 48 hours – for the JSY benefits, a pregnant woman has to stay in hospital for a minimum of 48 hours after delivery – and absence of KYC of beneficiary's bank account.
The CAG found that of the 6.7 million institutional deliveries in the state during that period, 919,000 women were discharged within 48 hours of delivery, depriving them of JSY benefits.