After 10 years in jail, 1989 Bhagalpur riots convict acquitted by HC for lack of evidence
Convict Kameshwar Yadav has been doing jail time since November 2007 when he was convicted in connection with a 1989 Bhagalpur communal riots case and sentenced to life imprisonment.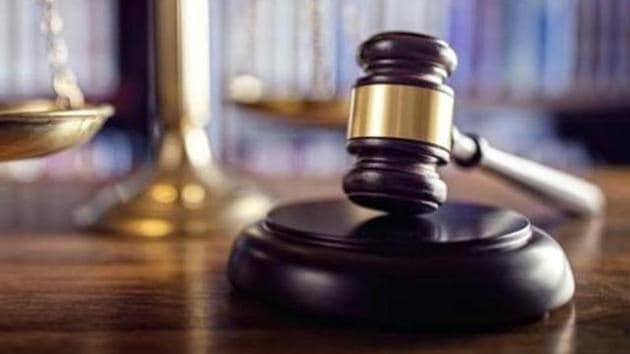 Published on Jun 30, 2017 07:27 PM IST
More than 27 years after communal riots in Bihar's Bhagalpur district claimed over 1,000 lives over a period of two months in 1989, the Patna high court has acquitted Kameshwar Yadav, a key figure named in connection with the infamous incidents.
Yadav's acquittal came on Thursday, after he had spent almost 10 years in jail following his conviction and sentencing to life imprisonment by a court on November 28, 2007. He had been held guilty for rioting and killing a shopkeeper during the 1989 Bhagalpur riots.
While pronouncing the acquittal, the Patna high court directed authorities concerned to immediately release Yadav from the Bhagalpur central jail, where he had been serving his life term.
A high court 'third bench', comprising justice Ashwani Kumar Singh, observed in its 39 page judgment that there was no concrete evidence in the police investigation that proved the involvement of Yadav in the riots.
Former special public prosecutor Mohammad Salauddin said Kameshwar was the lone accused in the case lodged by Bibi Waleema in which she had accused him of killing her son, Mohammad Munna, when the latter.was downing the shutters of his shop (in October 1989).
This Bhagalpur Kotwali police station case (no. 83/90), involving Yadav, was one of the 27 riot cases in which the accused escaped conviction for want of evidence, over 27 years ago. These cases were reopened by the Nitish Kumar government in 2006, for fresh investigations.
As such, after conviction and sentencing in November 2007, the court of ADJ Arvind Madhav found Yadav guilty of shooting dead Mohammad Qayyum and sentenced him in 2009.. Yadav was charged with firing upon Qayyum while leading a mob of rioters on October 24, 1989.
Yadav appealed in the Patna high court against the judgment of conviction and order of sentence which was passed by the trial judge. But when the division bench passed it judgement on September 3, 2015, justices Dharnidhar Jha and Ahsanuddin Amanullah, had diverse views.
"In the result, the appeal succeeds and the same is allowed. The conviction of the appellant for charges, for which he had been held guilty of, is hereby set aside along with the sentences upon him. The appellant is in custody, he shall be released forthwith, if not wanted in any other case", said Jha in his judgement.
However, justice Amanullah disagreed and accordingly recorded a separate judgment. "In light of the discussions made hereinabove, the Court does not find any ground for interfering in the judgment of conviction and order of sentence against the appellant and accordingly the appeal being devoid of merit, stands dismissed", said Amanullah.
Yadav's counsel Subodh Kumar Jha told HT that the chief justice of Patna high court then referred the matter to a 'third bench' of justice Ashwani Kumar Singh for his opinion. This bench ordered Yadav's acquittal on Thursday for lack of evidence.
Jha said a factor which went in Yadav's favour was that he was made accused on February 7, 1990, four months after Qayyum was killed.
He further stated that Yadav, a resident of Parbatti in Bhagalpur, lost his wife Geeta Yadav (2004) and his son Sanjay Yadav (2002)
Close Story
Personalise your news feed. Follow trending topics