Centuries old genealogical records of Bihar's Mithila region to be digitised
The National Mission for Manuscripts is set to commence the process of digitisation of panjis at Saurath village in Madhubani district of Bihar's Mithila region, widely known for congregations at which weddings used to be fixed.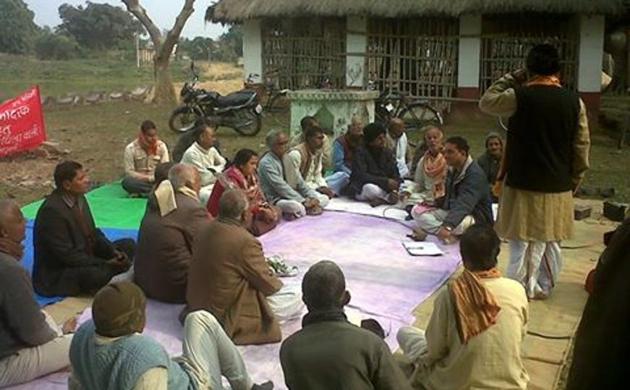 Published on Apr 13, 2017 04:11 PM IST
PATNA: The genealogical records of families residing for generations in the Mithila region of north Bihar, hitherto maintained through hand-written and perishable panjis (records) , are set to get a fresh lease of life, thanks to an initiative of the National Mission for Manuscripts (NMM).
Beginning next week, the NMM will commence the process of digitisation of panjis at Saurath, the village in Madhubani district of Mithila, widely known for its Sabhaa Gaachhis, the great congregations at which weddings used to be fixed.
It was at Saurath that panjikaars (record-keepers), the persons authorised to maintain genealogical records, used to assemble during wedding seasons with their panjis, some of them said to be more than 700 years old and dying a natural death.
Sources said the genealogical records were under the threat of being lost forever, as much because Saurath was losing preference as wedding negotiations rendezvous, as because the new generation in many families of panjikaars, was no longer interested in this profession and is shifting to other jobs.
The panji system was launched in 14th century by Maharaja Harisimhadeva of Karnat dynasty in Mithila. The idea behind maintaining genealogical records was to ensure that in fixing marriages no allowance was made wedding between close relations.
Previous 14 of so generations of prospective brides and grooms was delineated for this purpose.
Particular families were deputed to maintain such records and to examine the validity and purity of marriage settlements. It covered mainly Brahmins and Karan Kayasthas of Mithila, who continue to follow the system even after more than 700 years after their creation.
"We decided to launch the digitisation work at Saurath because this is where wedding negotiations have been going on for over 400 years. Two NMM coordinators will be working there on the project after April 15," said Vibhas Kumar, assistant project coordinator, NMM.
But convincing panjikaars for digitisation has not been easy. 'We had a tough time explaining to them that digitisation would impart records a long life and that it would also be easier to check details and that no further conservation efforts would be needed," he said.
Kumar said when it was planning to study Maithili and Sanskrit manuscripts at the Mithila Sanskrit Shodh Sansthaan, Darbhanga, the NMM was informed that the Mithila region had more than four lakh genealogical records of Maithil Brahmins and Karan Kayasthas.
They appeared to be in urgent need of conservation, through digitisation.
"But when we approached them, most of the families refused to share information. Interestingly youth in many of the families have already joined other jobs and hardly have time to maintain records," Kumar said.
Close Story