Is Congress a Muslim party: Nirmala Sitharaman asks 'janeu dhari' Rahul Gandhi
Updated on Jul 14, 2018 12:10 PM IST
The Congress chief must come out and tell very clearly what he meant when he said that the Congress was a Muslim party, senior BJP leader Nirmala Sitharaman said on Friday.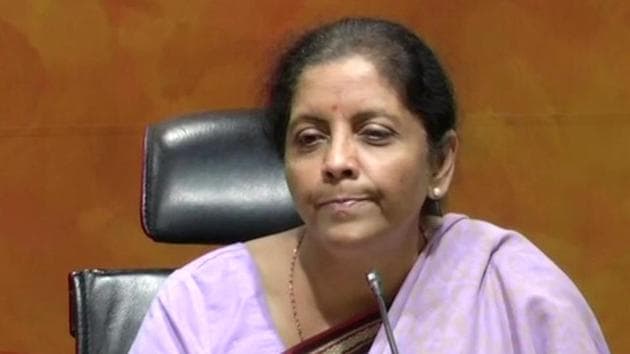 Hindustan Times, New Delhi |
HT Correspondent
The Congress is playing a dangerous game and is using the religion card in the run-up to the 2019 general election, defence minister Nirmala Sitharaman said on Friday.
The Congress' behaviour will create 1947-type communal disharmony in society, she said at the BJP headquarters in Delhi.
The senior BJP leader was reacting to a news report that quoted Congress president Rahul Gandhi as saying in a meeting with Muslim intellectuals on Wednesday that the "Congress is a Muslim party".
However, the Congress dismissed the report, asserting that it was a party of 132 crore Indians.
Sitharaman launched a full-scale attack on the Congress chief, asking if it was a course correction for the party whose leader claimed to be janeu dhari (one who wears the sacred Brahminical thread) during the Gujarat election campaign last year.
The Congress, Sitharaman said, was speaking a language that was against the Constitution. She also cited Congress leader Shashi Tharoor's remarks that India would become a 'Hindu Pakistan' if the BJP wins next year's election.
"Rahul Gandhi has to come out to say very clearly what he meant when he said the Congress is a Muslim party," she said. "Let Congress President come out clear, Is Congress a Muslim Party?
Sitharaman said the Congress party shall be solely responsible for any polarisation between now and the 2019 elections.
Rubbishing the report as a "rumour", the Congress said it does not discriminate on grounds of religion and ethnicity.
"When governance fails, when the government and its head speak lies, then rumours take precedence and become the main policy of the government. The history of India's freedom struggle and the Congress party is well documented. The Congress is the party of 132 crore Indians and will remain so forever," the party's chief spokesperson Randeep Singh Surjewala told reporters.
Later addressing a news conference, Congress spokesperson Sushmita Dev attacked the defence minister. Sitharaman is trying to "create communal disharmony. The Congress believes in secularism. She should instead answer about the rising unemployment and scams in the country".
Dev said the government will be facing some tough questions in the upcoming monsoon session of Parliament. "Since the BJP cannot answer questions on the Nirav Modi and Rafale scams, it is trying to derail the nation and the monsoon session," she added, referring to a fraud at Punjab National Bank carried out by fugitive jeweller Nirav Modi and alleged irregularities in a deal to purchase Rafale fighter planes from French manufacturer Dassault.
Close Story
Personalise your news feed. Follow trending topics