Goa chief minister Manohar Parrikar dies at his Panaji home. He was 63
Manohar Parrikar was Goa's chief minister four times since 2000.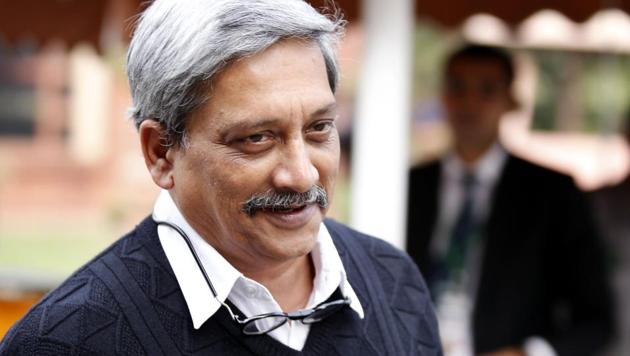 Updated on Apr 23, 2020 07:36 PM IST
Hindustan Times, New Delhi |
HT Correspondent
Goa chief minister Manohar Parrikar died at his Panaji residence on Sunday evening just over a year after he was detected with cancer. He was 63.
"Extremely sorry to hear of the passing of Shri Manohar Parrikar, Chief Minister of Goa, after an illness borne with fortitude and dignity," President Ram Nath Kovind tweeted.
Hours earlier, Parrikar's office had tweeted that his condition was "extremely critical" and "doctors are trying their best".
Parrikar was suffering from advanced pancreatic cancer and had been in and out of hospitals in Goa, Mumbai, New York and New Delhi over the past year. Updates here.
Chief Minister Manohar Parrikar's death comes around the same time the opposition Congress in Goa has launched an all-out effort to stake claim to form the government. It had, over the last few days, claimed that the BJP-led ruling coalition in Goa had lost its majority after BJP legislator Francis D 'Souza died last month.
Goa CM Manohar Parrikar: A timeline
The Congress had re-emerged as the single largest party in the Goa Legislative Assembly after D'Souza died of cancer on February 14. The Congress has 14 MLAs and the BJP 13 but enjoys the support of three MLAs each from the Maharashtrawadi Gomantak Party and Goa Forward Party, besides three independents.
It is not clear how the politics will play out in the state after Parrikar's death, particularly since the former defence minister was seen as the glue holding the BJP's alliance together in Goa.
Also Read | Indefatigable Manohar Parrikar was BJP's tallest leader in Goa
The Goa BJP, in a statement earlier on Sunday, suggested the party leadership had a plan in place for the worst-comes-to-worst scenario. "Our party's leadership in Delhi and Goa is very strong, stable and is already thinking about the Goa political transit phase. We will come out of all things with greater success," Sandesh Sadhale the BJP Goa media coordinator said.
Often described as Goa's tallest leader in decades, Parrikar was the first BJP chief minister of the picturesque coastal state back in 2000. When he resigned as the Union Defence Minister and took charge of the state in May 2017, it was the fourth time that he was sworn to the CM's office. He never did get an opportunity to govern the state for the assembly's full term of five years.
His last term as chief minister was cut short when he was given the Defence Ministry portfolio in November 2014. Parrikar was jubilant when he got an opportunity to head back home a little over two years later. He had for weeks been talking about how had missed Goan food in Delhi.
This time, his death cut short his tenure.
Topics
Close Story