Govt launches scheme to provide free health check-ups to pregnant women
India launched a scheme on Friday to provide free health check-ups to pregnant women at government health centres and hospitals.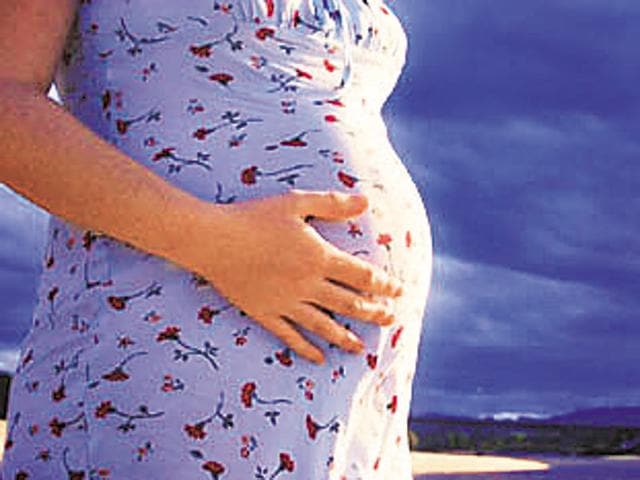 Updated on Nov 04, 2016 01:54 PM IST
India launched a scheme on Friday to provide free health check-ups to pregnant women at government health centres and hospitals.
The Pradhan Mantri Surakshit Matritva Abhiyan (PMSMA) — popular referred to as 'I pledge for 9' — was announced by Prime Minister Narendra Modi during his monthly radio address Mann Ki Baat on June 9. It invites the private sector to provide free ante-natal services (ANC) on the 9th of every month on a voluntary basis to pregnant women, especially those living in under-served, semi-urban, poor and rural areas.
In his radio address, Modi appealed to doctors across India to contribute 12 days in a year to save India's mothers and newborns.
"We want this programme to turn into a movement. We have requested doctors in the private sector to visit public hospitals and provide free check up to pregnant women," said health minister JP Nadda.
In India, one pregnant woman dies every 12 minutes, with 45,000 dying each year. Of them, less than one in five (19.7%) undergo pre-natal health checks.
Read | Education is key to reducing child and maternal mortality rates
"The aim of this scheme is to broaden the base of beneficiaries and providers. We don't just want to provide quantity healthcare, but also quality healthcare," said health secretary CK Mishra.
The response was positive. A text message sent by the federation of gynaecological and obstetrics societies of India (FOGSI) to all its members generated more than 15,000 volunteers.
"Maternal and child deaths are very low in the private sector and we need to take this private force to the public sector. Our target is to provide at least five OBGYs in each of India's 687 districts," said Dr Hrishikesh Pai, secretary general, FOGSI.
Women will be tested for anaemia, blood pressure, high blood sugar (gestational diabetes), hormonal disorders and other problems associated with pregnancy and provided free ultrasounds to track the health and development of the baby in the womb.
Read | Annual infant deaths in Mumbai decline, but more new mothers are dying
"Under PMSMA, obstetricians-gynaecologists (OBGY) and physicians from the private sector and retired OBGY specialists are encouraged to provide voluntary services at designated public health facilities on the 9th of every month," said a health ministry official who did not want to be named. "The objective is to provide specialist care to improve the health of pregnant women and their babies and lower India's maternal mortality rate (MMR) and infant mortality rate (IMR)."
"The PMSMA guidelines have been shared with states/ UTs and most have started implementing this initiative with collaboration with organizations such as FOGSI, IMA Indian Medical Association), Rotary International and Lions Club," said the official. "Doctors can volunteer services on the PMSMA portal."
India's MMR of 167 (167 maternal deaths per 100,000 births) failed to meet its Millennium Development Goals (MDGs) target of bringing down maternal deaths to under 140 by 2015.
India's IMR stands at 40 deaths per 1,000 live births, against an MDG target of 29. Only 15 states and UTs — Kerala, Tamil Nadu, Goa, Andaman and Nicobar Islands, Chandigarh, Daman and Diu, Delhi, Lakshadweep, Puducherry, Manipur, Maharashtra, Nagaland, Tripura, Sikkim and Punjab — have achieved an IMR of 29 and under.
Saving India's mothers:
■ Scheme applicable to women through their third to sixth month of pregnancy
■ Women from semi urban, poor and rural areas will be given priority
■ Free health check-up of all pregnant women on 9th of every month
■ Free medical check-ups
■ Tests at the government and private clinics and hospitals
■ Women will be marked differently based on their health problems so that doctors can easily detect the problem.
Read | HT Special: Siblings Punjab and Haryana not in the pink of health
Close Story