Britain seeks material evidence for Mallya's extradition, UK hearing deferred
Updated on May 11, 2017 11:07 PM IST
They want India to provide evidence that the liquor baron did not suffer bona fide losses, and his offence is criminal – not civil – in nature. It's a "loaded demand" that could weaken India's case for his extradition if not accorded an adequate response.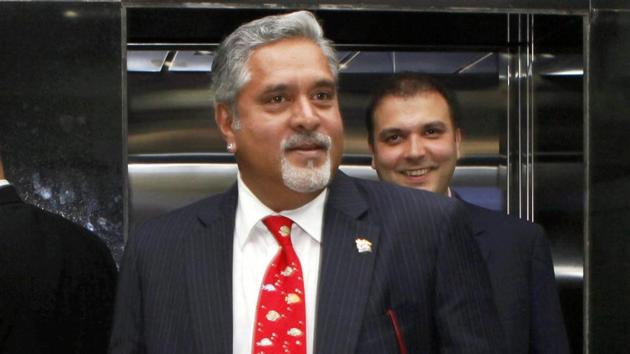 Hindustan Times, New Delhi/London |
Azaan Javaid and Prasun Sonwalkar
Indian officials who flew to London to press for fugitive liquor baron Vijay Mallya's extradition have returned disappointed.
British prosecutors reportedly asked them to provide material evidence to explain the "circumstances" in which the now-defunct Kingfisher Airlines defaulted on loans, a query that indicates scepticism over allegations of Mallya being a wilful defaulter.
An agency official privy to their deliberations in London told HT that they want India to provide evidence that he did not suffer bona fide losses, and the liquor baron's offence is criminal – not civil – in nature. It's a "loaded demand" that could weaken India's case for his extradition if not accorded an adequate response, he said.
Once called the 'king of good times', the liquor baron is facing investigations for alleged financial fraud and money laundering by the Enforcement Directorate (ED) and the Central Bureau of Investigation (CBI). A consortium of banks has accused him of wilfully defaulting on loans amounting to Rs 9,000 crore. He fled to London in March last year.
Mallya was arrested and then let out on bail by a London court on April 18, when a preliminary hearing in the case was held. The next hearing in the Westminster Magistrates Court, originally scheduled for May 17, has now been pushed to the second week of June. This will give the prosecution more time to prepare its case.
A team of CBI and ED investigators recently visited London to hold talks with lawyers of the Crown Prosecution Service (CPS), which represents the state in court. While the Indian side provided documents in support of their case, informed sources in London said various potential pleas to prevent extradition – including alleged political vendetta and serious fraud – were discussed.
Indian agencies believe Mallya may argue in court that his offence was civil in nature, and he had defaulted on the loans due to genuine losses. He could also claim that the cases against him are politically motivated because he was appointed as a member of Parliament during the UPA regime.
Mallya's Kingfisher Airlines increased its losses from Rs 337 crore in 2004-05 to Rs 1,647 crore by 2008-09, as fuel and operational costs outpaced revenues. Banks restructured Kingfisher's debt – amounting to Rs 8,000 crore in 2010 – but even that failed to prevent the ailing airline from defaulting on staff salaries, fuel bills, airport charges and taxes. Though he asked the government to exempt Kingfisher from some taxes and interest on bank loans (as was done for the ailing state-owned carrier Air India), the request was declined because his was a private company.
"Our teams have enough evidence on Mallya, and so there is no problem with providing documents related to losses (as demanded by British prosecutors). What remains to be established is his dual criminality with regard to usage and location of funds allegedly siphoned off to United Kingdom," an ED official told HT.
The extradition process in the UK follows seven steps: "The extradition request is made to the secretary of state; the secretary of state decides whether to certify the request; judge decides whether to issue a warrant for arrest; the person is arrested and brought before the court; a preliminary hearing is held; an extradition hearing follows; and the secretary of state finally decides whether to order extradition".
The preliminary hearing on April 18 was the fifth stage in the process.
The legal process in the UK can be a long drawn-out one, given the opportunities for appeal to the high court. If the courts clear the extradition, it has to be finally ordered by the home secretary. Such individuals also have the final option of appealing to the European Court of Human Rights (at least until the UK leaves the European Union – likely in 2019).
Close Story
Personalise your news feed. Follow trending topics