3 booked for allegedly stopping children at madrasa from singing national anthem
Updated on Aug 16, 2018 05:29 PM IST
One of the teachers has been arrested and a hunt is on to find the remaining two.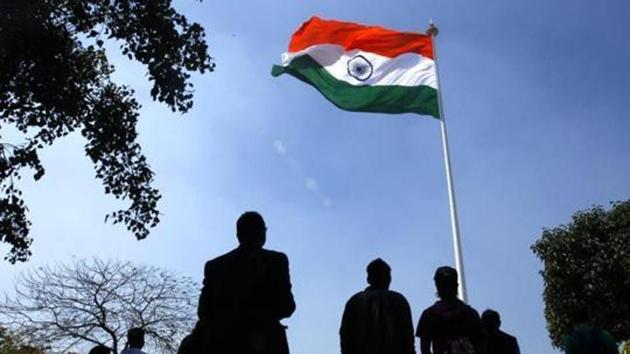 Mahrajganj |
HT Correspondent
Three people, including a Muslim cleric, were booked on charges of sedition for allegedly stopping children at a madrasa from singing the national anthem during Independence Day celebrations in Uttar Pradesh's Maharajganj district on Wednesday, police said on Thursday.
The incident took place at Madrasa Arabia Ahle Girls' College where its staff and children gathered to hoist the national flag on Independence Day. The video of the incident that went viral on social media shows cleric Juned Ansari, who is not associated with the madrasa, stopping the children and staff from singing the national anthem.
Additional superintendent of police (ASP) Ashutosh Tripathi said a case has been registered against Ansari and two other unidentified people.
"Juned allegedly opposed the singing of national anthem in madrasa saying it was not permissible in Islam," he said.
Police said the three were booked under sections 124-A (sedition) and 153B (imputation assertion prejudicial to national integrity) of the Indian Penal Code (IPC), the Prevention of Insults to National Honour Act, 1971, Criminal Law (Amendment) Act and the Information Technology Act Sunil Tripathi, who teaches science under Madarsa Modernisation Scheme, lodged a complaint.
He also handed over the video clip showing Ansari opposing the singing of the national anthem to the police.
"Principal Fazal-ur-Rahman and one other staff member stood silent. They neither supported Juned nor opposed him. Juned was in favour of singing 'Saare jahan se achcha (Tarana-e-Hind or an Urdu language patriotic song) instead of the national anthem but Tripathi opposed him," the ASP said.
Ansari was arrested on Wednesday and efforts are on to identify the other two accused, police said.
District minority officer Prabhat Kumar, who was asked by Maharajganj district magistrate Amarnath Upadhyay to probe the matter, said the students later sang the national anthem.
When asked about the role of principal, he said he did not prevent the singing of national anthem.