Ram Nath Kovind: 10 things to know about PM Modi's pick for India's next president
Kovind started off as a lawyer and began his political journey in 1997 as a personal secretary to then PM Morarji Desai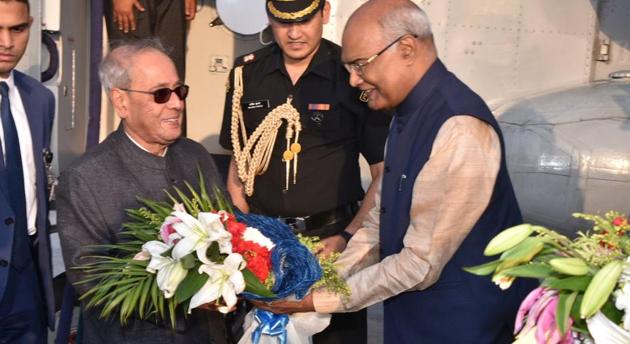 Updated on Jun 27, 2017 12:37 PM IST
"I am sure Shri Ram Nath Kovind will make an exceptional President and continue to be a strong voice for the poor, downtrodden and marginalised," PM Modi tweeted after a BJP meeting chaired by him decided on the Dalit leader's name.
In picking Kovind, Modi once again sprang a surprise like he did when he selected Yogi Adityanath to head the government in Uttar Pradesh.
Ten things about the man Modi has picked to be the president of India:
• BJP's presidential candidate Ram Nath Kovind is a Dalit leader from Derapur tehsil of Kanpur Dehat, Uttar Pradesh
•His family migrated to Delhi, where he trained and practised as a lawyer.
•He became personal secretary to then prime minister Morarji Desai during the Janata government in 1977. This was the start of his political journey.
•BJP fielded him as party's lok sabha candidate from Ghatampur seat in 1990. He lost and never contested again.
•He was nominated twice to Rajya Sabha, in 1994 and again in 2006
•He was close to AB Vajpayee and LK Advani and was made national president of BJP's SC/ST wing in 1999.
•The Dalit leader was sent to Uttar Pradesh as general secretary in 2012 but 'unhappy' Kovind refused to take up any responsibility for more than a year.
•After BJP won the general elections 2014, PM Narendra Modi sent him to Bihar as governor
•He is married to Savita Kovind and has a son and a daughter
•Kovind represented India in United Nations and addressed United Nations General Assembly in October, 2002.
Close Story