Haryana BJP leader Sonali Phogat's death: Murder case filed by Goa Police
Updated on Aug 25, 2022 05:02 PM IST
Police initially registered a case of unnatural death and sent the body for post-mortem, which took take place on Thursday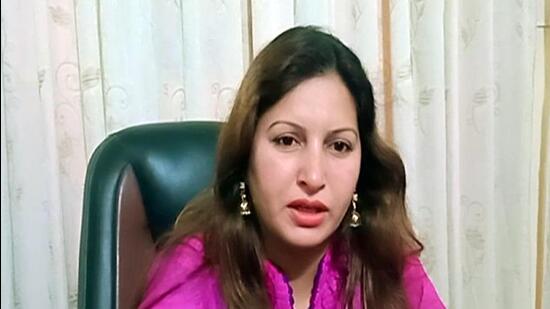 The Goa Police have registered a murder case in connection with Haryana Bharatiya Janata Party (BJP) leader and actor Sonali Phogat's death on the complaint of her brother naming two people.
"We have registered a case based on the complaint filed by her brother. The investigation is underway," a police officer said two days after Phogat died.
Rinku Dhaka, the brother, alleged his sister's death was a pre-planned murder. "I have done some inquiries on my own after arriving in [Goa] on Tuesday evening. It is not a normal death."
He blamed Sudhir Sangwan, Phogat's manager, and one Sukhwinder Singh. "They have been planning this for many days. On the day the murder took place, she had spoken to her mother, her sister, me, and others and from those conversations, we are very sure that she was in trouble and that anything could happen to her at any time. We had asked her to stay away from them and we would have filed a police complaint but she passed away at night."
Police initially registered a case of unnatural death and sent the body for post-mortem, which was to take place on Wednesday. Her family refused to grant consent for the post-mortem as they were upset over the delay in registering the murder case.
Dhaka said they have allowed the post-mortem to go ahead and were considering a second opinion on the case either in Delhi or Mumbai. "The post-mortem has been conducted. We have been told that the report will be made available only later. We are awaiting the completion of formalities before we decide further steps," Dhaka said.
Personalise your news feed. Follow trending topics