Videocon Group's Venugopal Dhoot gets interim bail in loan fraud case
Jan 20, 2023 11:24 AM IST
Venugopal Dhoot was arrested last month.
The Bombay High Court on Friday granted interim bail to Videocon group promoter Venugopal Dhoot who was arrested by the CBI last month in connection with a loan fraud case. Dhoot had approached the high court after a special CBI court rejected his plea on January 5. Dhoot had claimed his arrest - on December 26 - was illegal. Hence, he had sought an interim release.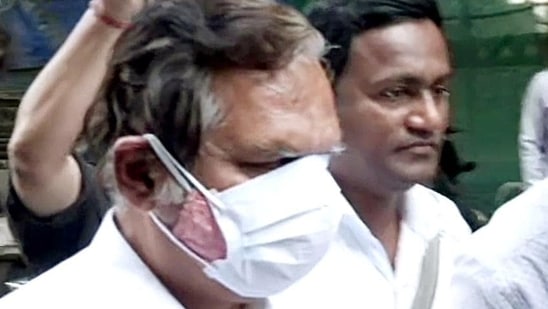 He had approached the high court as the co-accused in the case - Chanda Kochhar, former MD and CEO of ICICI Bank, and her husband Deepak Kochhar - got bail amid the probe earlier this month. The Kochhars were arrested by the CBI on December 24. While granting them bail, the court had observed that their arrest was "not in conformity with provisions of law".
S Ladda and Viral Babar - Dhoot's lawyers - had argued that he had always cooperated with the investigating officer. He was never arrested by the Enforcement Directorate, they had insisted, which has already filed its prosecution complaint before the special PMLA court in a connected case, HT had earlier reported.
Between June 2009 and October 2011, as per the CBI, ICICI Bank had sanctioned rupee term loans (RTLs) of ₹1,875 crore to six companies of Videocon Group for the purpose of enabling them to repay the loans to M/s Videocon Industries Limited. These loans, as per the allegations, were sanctioned after Chanda Kochhar took over as the MD and CEO of the bank. She was on the sanctioning committee when two loans - RTL of ₹300 crore to M/s Videocon International Electronics Limited and RTL of ₹750 crore to M/S Videocon Industries Limited - were sanctioned.
The loan was disbursed September 7, 2009, and, the next day, Videocon Group - via its firm, Supreme Energy Private Limited, transferred ₹64 crore to NuPower Renewables Limited. That firm was managed by Deepak Kochhar.