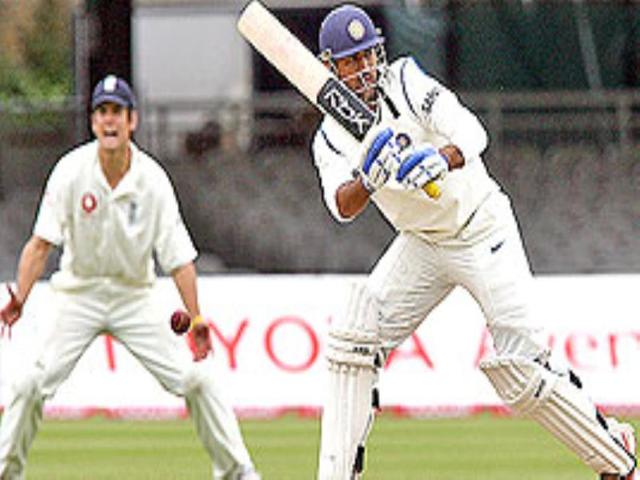 After instant nirvana, the slow death
We may watch changes being made in the longer version of the game faster than any one of us envisaged, writes Pradeep Magazine.
UPDATED ON JUN 07, 2008 10:32 PM IST
After the withdrawal symptoms, we now face slow death. The IPL is behind us and audiences who were first dazzled and later hooked to this format of cricket are now hoping that Salman Khan and his Dum would keep their evening date going with the idiot box.
Best of luck to them!
What a MS Dhoni and a Shane Warne did, who knows, a Salman or a Hrithik Roshan could do better! Somewhere on the small screen one can also watch familiar faces but in different attires playing a sport that does seem like the same game that used to get over in three-and-a-half hours. But here the bowlers bowl dot balls too often and the batsmen play defensively too often.
Who has the time and the patience to get absorbed in a marathon session and enjoy the subtle nuances on display?
What a bore, was the verdict of my young cousin who at the age of 12 thinks cricket is all about hitting sixes and believes those who defend the ball don't know their game. He and his grandfather, who must be nearing 80, and has lived his life on a Test diet, find it difficult now to sleep without having experienced the throbbing sensation of the ball having been torn asunder by the brutal assault of the bat.
What a chance for someone, squeezed in between these two extreme ages, to convince the two that cricket is a game of equals.
Here the bowler uses his guile and skill to entrap a batsman in his web and conversely the batsman tries his best to dominate him. This is a five-day drama that is now under threat from those who have been introduced to a world where base sensations can be tickled in seconds and the world comes to an end in a twinkle of an eye.
In this world, even the 50-50 game is too long, as my cousin reminded me and said the middle overs where batsmen do nothing but take singles or pat the ball is a one big yawn.
This is a debate that will now engage those who make cricketing laws and feel that the concerns of the majority need to be addressed. The sharks with money bags, who find great returns in the shortened version of the game, may still find roadblocks in their quest to see Test cricket banished from this planet, especially when there are a fair number which enjoy a skilful contest more than a slam-bang quickie. More importantly, the players themselves have not become converts and they still prefer Test matches to any other format of the game, even 50-50.
But money is a big incentive and those who have benefited from this revolution, the players and the commentators, are now in the forefront of convincing the world that cricket needed this cosmetic surgery to survive. The more you earn the more servile you become to those who pay you! It is this simple equation that will fuel the debate and who knows we may watch changes being made in the longer version of the game faster than any one of us envisaged.

Tucked in one small corner of the newspapers was Inderjit Singh Bindra's concern that the ICC was seriously worried about the fate of Test cricket being threatened by the popularity of T20. This concern is now going to be reflected in the ICC wanting to make some interesting changes to Tests, though Mr Bindra has assured they won't tinker with its laws. Thank God for these small mercies. Long live cricket!
Close