Netaji's clothes 'were on fire': Survivor on Taipei plane crash
Habib-ur-Rehman, the ADC and co-passenger of Subhas Chandra Bose, told a committee that the leader's clothes "were on fire" when their plane crashed in Taipei.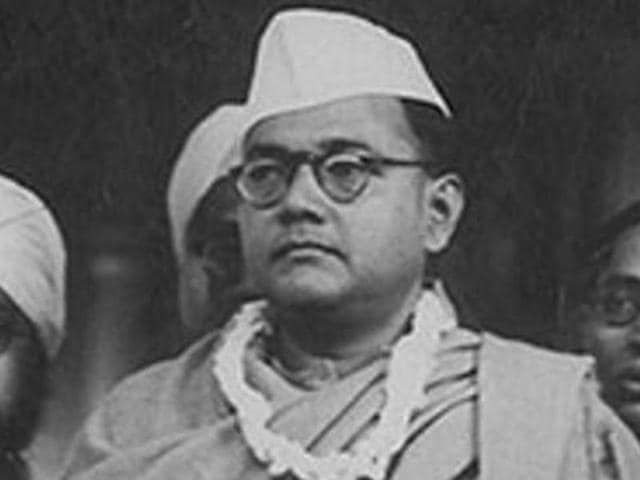 Updated on Jan 10, 2016 08:59 AM IST
Habib-ur-Rehman Khan, the ADC and co-passenger of Subhas Chandra Bose, told a committee that the leader's clothes "were on fire" when their plane crashed in Taipei on August18, 1945, and burst into flames.
Khan, who survived and went on to become Pakistan's additional defence secretary after Partition, recalled the crash during his testimony to the three-member Netaji Inquiry Committee instituted by the Indian government in 1956. The panel was headed by Maj Gen Shah Nawaz Khan of Bose's Indian National Army.
His testimony was mentioned in the committee's little-known report, now released by Ashis Ray, a senior London-based journalist who has been posting archival and other documents on a website to substantiate reports that Bose did not survive the plane crash.
Bose's relatives recently launched a fresh drive to pressure the Indian government to declassify all secret documents on Netaji so that the question of whether he survived the plane crash could be settled once and for all.
The report includes several testimonies but Khan's is significant and includes Bose's quotes immediately after the crash. No sooner the plane was airborne than there was a loud explosion, according to Khan, who described it as "a noise like a cannon shot".
Khan, who died in 1978, recounted: "Netaji turned towards me. I said 'Aagey se nikaleay, pichey se rasta nahin hai (Please get out through the front; there is no way through the rear).' We could not get through the entrance door as it was all blocked and jammed by packages and other things. So Netaji got out through the fire; actually he rushed through the fire. I followed him through the same flames."
Read | UK website releases new documents on Netaji
He continued: "The moment I got out, I saw him about 10 yards ahead of me, standing, looking in the opposite direction to mine towards the west. His clothes were on fire. I rushed and I experienced great difficulty in unfastening his bush-shirt belt. His trousers were not so much on fire and it was not necessary to take them off."
Khan was in woollen uniform, while Bose was in cotton khakis, which, it was assessed, caught fire more easily.
Khan went on: "I laid him down on the ground and noticed a very deep cut on his head, probably on the left side. His face had been scorched by heat and his hair had also caught fire and singed."
He further narrated: "Netaji enquired from me in Hindustani: 'Aap ko zyada to nahin lagi? (I hope you have not been hurt badly).' I replied, 'I feel that I will be all right'. About himself, he said that he felt that he would not survive."
Bose added: "Jab apney mulk wapas jaye to mulk-ki bhaiyon ko batana ki mein akhri dam tak mulk-ki azadi ke liye larta raha hoon; woh jangi azadi ko jari rakhen. Hindustan zaroor azad hoga, Oos ko koi ghulam nahin rakh sakta. (When you go back to the country, tell the people that till the last moment, I fought for the liberation of my country; they should continue to struggle, and I am sure India will be free before long. Nobody can keep India in bondage now.)
Bose was then rushed to the nearby Nanmon Military Hospital in a critical condition.
A post of Ray's website said further revelations about what happened after Bose was admitted to the hospital will be made on January 16.
Read | Declassification of Netaji files from Jan 23, 2016: PM Modi
Close Story