No Spotlight in India: Sex abuse in Catholic Church a blind spot?
Mar 02, 2016 08:35 AM IST
The Catholic Church is facing its biggest challenge as the world focuses on instances of clergy sexual abuse and paedophilia in the institution. However, in India, the matter is still a hushed whisper.
For Roman Catholics, February has not been a good month to be Christian. Pictures of one of its latest saints, the much-revered Pope John Paul II, surfaced, showing the late pontiff in the company of a married woman; one photograph is of them skiing, not a punishable offence. However, an exchange of letters also came to light that suggested a relationship of 'more-than-friends-and-less-than-lovers'.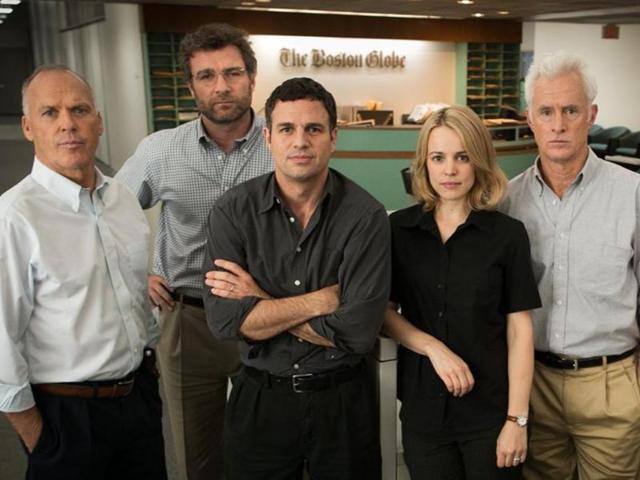 March, the month that did Macbeth in, seems to be no better. The 2016 Oscars, in which the journalism drama Spotlight won Best Picture, brought focus back on sex abuse by priests, a reality that intermittently stalks the Catholic Church and undermines the institution – mainly for its culture of cover-up.
Mitchell Garabedian, the Boston attorney for many victims who is also portrayed in Spotlight, said the film restored to survivors the "lost dignity that was stolen by clergy sexual abuse".
Paedophilia and other instances of sexual coercion have blown up in the face of the church at a time when it is being forced to re-think many of its rigid controls. Some priests are demanding the right to marry while women are demanding the right to be priests. Celibacy, some say, is the Reformation moment of the Catholic church in this century. It is certainly a big challenge.
Though the Boston Globe's reporting led to the issue being unearthed across several continents, in India, these instances are only whispered about and have never been documented.
The only publicised case in recent times has been that of an Indian American priest. Rev. Joseph Palanivel Jeyapaul pleaded guilty on May 22, 2015, to sexually assaulting a 16-year-old girl while serving in the Roman Catholic Diocese of Crookston in Minnesota, US. The apology came nearly a decade after Jeyapaul was extradited from India.
Before that, there was the arrest of two priests by the CBI for the murder of Sister Abhaya of Kottayam, Kerala in 1992. The two had illicit relations with Sister Sephy, another nun, known to Sister Abhaya. According to the CBI, the priests had entered the convent through the kitchen door, left unbolted by Sister Sephy, and were chanced upon by Sister Abhaya. For fear of being exposed, the priests killed her and dumped the body in the convent well.
We have no film, let alone a Pulitzer to draw attention, however there is a book.
In 2012, Sister Jesme, a former nun and principal of a college, published a tell-all book, titled Amen. She detailed priests forcing novices to have sex with them. At a literature festival, Jesme told me about lesbianism among nuns. Per se, this is not a problem, except for the fact that the nuns were coerced into it.
Then there is The Thorn Birds. For girls in the 80s, for girls who had just been officially allowed to read pulp novels where adults do adult things, this was the book. We read it and found illicitness and romance. We didn't find sex abuse or a betrayal of trust. It didn't leave us with a sense of outrage that Ralph de Bricassart, a young, capable and ambitious priest in a remote town in the Australian Outback, became the romantic partner for a poor parishioner's young daughter. But with age, one reads it differently.
In an article in Alternet, 'What's really behind the Catholic Church's sexual abuse problem', Leslie Lothstein, a therapist who treats abuser priests, offers an explanation. "The sexual immaturity of priests, who by entering the seminary often as young as 14, miss a critical passage of maturation — first-time sexual experimentation — that is accessible to their non-seminarian peers," he says. This is one of the reasonable explanations for the problem. "Caught in a bind of stunted sexual growth, such men may be driven emotionally to claim and possess their past unexplored adolescent territory that the rules of a celibate priesthood had placed out of bounds."
Father Kulandai, who teaches Christian ethics at the University of Madras, says the structure of the Catholic Church is traditional and may not "welcome" an end to celibacy. But until such time it manages to overcome the paralysing bind of such a tradition, the least the church can do is not put a shroud over sex abuse crimes if and when they do occur.