France offers free condoms to young people
Jan 02, 2023 01:00 PM IST
President Emmanuel Macron's government will subsidize the cost of male contraceptives to cut the number of sexually transmitted infections.
France on Sunday began offering free condoms to anyone 25 and under in an attempt to cut the number of unwanted pregnancies and sexually transmitted diseases.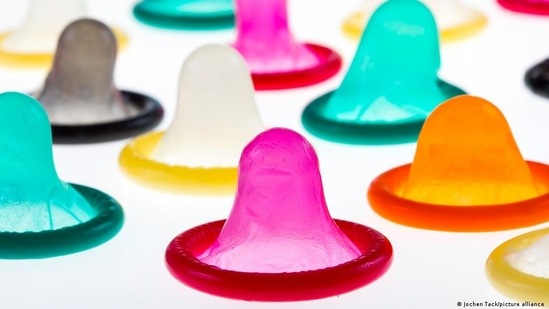 What are the specifics of the policy?
Young people can pick up contraceptives — known as preservatifs or capotes — at pharmacies. French President Emmanuel Macron's government announced the move last month, initially aimed at the 18-25 age range. But it was extended to under 18s after criticism that minors weren't covered.
Macron said at the time that France wasn't doing a good job at sex education. "The reality is very, very far from the theory. We have to train our teachers better in this area, we have to sensitize them again," he said. (Also Read | Different contraceptive methods for women and men)
Although males and females can pick up condoms, the free offer only applies to male condoms. Condoms are already available for free at French youth groups and at some middle and high schools.
Philippe Besset, president of the federation of pharmaceutical associations of France (FSPF) told Le Figaro newspaper that there was no lower age limit in place. "But if a six-year-old asks for a box of condoms, of course, we won't give it to them," he added.
France seeking to curb HIV infections
New HIV diagnoses in France remained steady in 2021 at around 5,000. But according to Public Health France, 15% of people who discovered they were HIV positive in 2021 were under the age of 26.
Modern drugs help ensure that HIV no longer progresses to AIDS and almost certain death, with many people with the virus living normal lifespans. However, some do experience strong side effects from the medication and poor adherence can lead to drug resistance.
HIV-AIDS support groups have called for the wider use of pre-exposure prophylaxis (PrEP) drugs to reduce the risk of contracting HIV. However, PrEP does not protect against other sexually transmitted infections.
France last year made testing for HIV-AIDS free and without a prescription.
The birth control pill and other contraceptives such as an IUD have been free for women under 25 for the past year.
Before that, only girls under the age of 18 were eligible for a free pill prescription.