Pelvic pain: Causes, symptoms, tests required, treatment
Aug 26, 2022 12:11 PM IST
Pelvic pain is a common problem that affects women more than men. If you are experiencing pelvic discomfort, do not suffer in silence. Here's all you need to know about its causes, symptoms, tests required and treatment
Living with pelvic discomfort can be extremely challenging and stressful as long-term chronic pelvic pain sufferers frequently struggle with depression, anxiety and sleep issues. Therefore, it is advisable to meet a pain management physician if you are experiencing pelvic pain, especially if it's occurring regularly so that depending on the cause, an appropriate treatment plan can be suggested.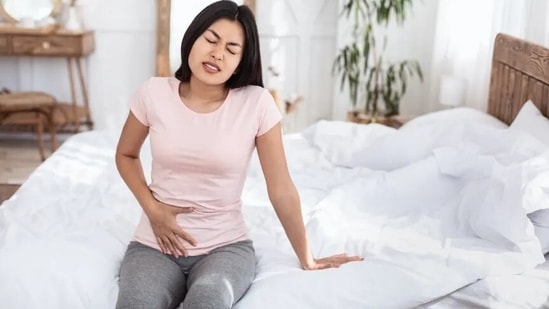 The earlier we recognise the problem and begin the treatment, the sooner we can resolve the issue or at the very least, can limit its adverse effects since pelvic pain is a common problem that affects women more than men. It can be classified as acute or chronic, with acute indicating the pain is sudden and intense and chronic meaning the pain is consistent and lasts more than 3-6 months but can be distressing as it affects the quality of life and the ability to perform daily activities.
Causes:
In an interview with HT Lifestyle, Dr Vivek Loomba, Consultant Pain Physician at the Indian Spinal Injuries Centre in New Delhi, revealed that the various factors contributing to pelvic pain include -
1. Pelvic inflammatory disease - This condition implies an infection, usually sexually transmitted, of the female reproductive organs, including uterus, ovaries and fallopian tubes.
2. Infections like urinary tract infection (UTI) - This is an infection in any part of your urinary system — your kidneys, ureters, bladder and urethra.
3. Tumour or Cancer
4. Ovarian Cysts, Uterine Fibroids, Endometriosis, etc.
5. Kidney stones
6. Appendicitis
7. Prostatitis or Hernia
8. Irritable bowel syndrome
9. After Childbirth
Symptoms:
According to Dr Manu Gupta, Senior Consultant Urological Surgeon at Sir Ganga Ram Hospital in New Delhi, a diverse range of symptoms may be associated with pelvic pain, which could include -
1. Vaginal discharge
2. Unusual vaginal bleeding
3. Painful or frequent urination
4. Bloating sensation
5. Pain during sexual intercourse
6. Other symptoms might include fever, vomiting, nausea or dizziness
Tests required:
As per Dr Manu Gupta, in addition to a complete medical history and physical examination of the pelvis, the patients might require further tests like -
1. Blood tests
2. Ultrasound or Sonography
3. PAP Smear test: also known as the PAP test is a screening procedure for cervical cancer
4. MRI (magnetic resonance imaging) scan of the pelvis.
5. In some patients, a Laparoscopy procedure is required, to evaluate pelvic pain due to endometriosis, cervical cancer, and other conditions.
6. Occasionally, tests like sigmoidoscopy and colonoscopy may be recommended.
Treatment:
Dr Vivek Loomba explained, "The treatment of any pelvic pain is best accomplished by a judicious approach. This involves the treatment of the underlying problem i.e. if the pain is due to an infection or tumour, it needs to be treated first. If the pain persists, it is then treated using various medications. The medications used include simple analgesics, such as paracetamol or crocin, Non-steroidal anti-inflammatory drugs (NSAIDs) like ibuprofen and more potent opioid medications like Morphine. In some cases, the symptoms do not subside, and the role of various interventional procedures is beneficial."
Highlighting the use of Nerve Block Injections (NBI) to help relieve the symptoms, he said, "A nerve block is a minimally invasive procedure that usually involves injecting a mixture of a steroid and local anaesthetic around a specific nerve or a bundle of nerves to lessen the pain. Depending on the diagnosis, the Pain Physician may recommend various NBI like Hypogastric Plexus Block, Ilioinguinal/Iliohypogastric Block, Ganglion Impar Block, Transversus Abdominis Plane (TAP) Block, etc. These blocks have proven efficacy in providing pain relief in chronic pelvic pain patients."